Building Character one fish at a time. Honor God always.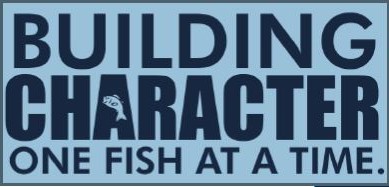 Company Overview
Texas High School Fishing
In 2018/19 Faith Angler Network will continue to focus on expanding our youth programs by "hooking" Middle and High School Students on how fishing can change lives. High School and Middle School Fishing has grown tremendously in the last 5 years in Central Texas. To date there are over 60 programs actively participating in Central Texas fishing events. High School and Middle School Students will benefit from the efforts in FAN through mentoring, skills, agility and fishing techniques, character building, commitment and healthy competition.
Since 2008 Faith Angler Network (FAN) has been committed to the Central Texas community by creating competitive and professionally run bass fishing tournaments, and outstanding youth outreach programs that embrace the POWER fishing can have on changing and impacting lives.
The all volunteer staff of FAN is committed to building their 501(C)3 to create activities that inspire traditional values of character and strength, while also inspiring competitive, sportsmanship in a positive and dynamic environment for all ages.
Driven by a passion to share the life changing reality of Jesus Christ, every year FAN has grown their ministry and their passion for fishing. FAN will continue to put their efforts in building the leaders of the future by focusing and targeting their efforts with High School students.
These programs include:
Ø Faith Angler Network High School Fishing Program,
Ø Character Building Youth Speaking Series
Ø Community Outreach services
Interested in learning more about High School Fishing or Sponsorship programs?
Faith Angler Network is an all-volunteer 501©3 non-profit organization serving the Central Texas Area with Youth Fishing Events/ Charity Events/ Military Supported and Awareness Events. For more details please visit our Website or Facebook
High School Fishing