Share a boat
– Serve a teen –

Building Character One Fish At A Time
Becoming a Captain means more than filling a logistical need at a FAN tournament. Your time and skills are a valuable investment into the next generation of leaders.  
What an opportunity to coach, guide, and share with these young Anglers bass fishing techniques, boat etiquette and safety. I jumped at the opportunity to be a part of this great experience. Having the youth anglers on the water has sparked a feeling in me I haven't had in years. I only hope they enjoy, learn, and grow every time we launch. I'm very proud to be a part of the FAN that supports such an awesome sport and provides great fellowship.
Captain Hector Morales
I fished the FAN series all four years of my high school fishing career. During that time the folks at FAN and my fellow anglers became family and helped my grow not only as an angler, but as a person. I got the pleasure of watching FAN grow into the prominent fishing series it is today. After my high school fishing career ended, I wanted to give back to the organization that had given me so much. Therefore, when the opportunity to captain a team came up, I jumped on it, and I'm glad I did. It was an honor to give back and be a mentor to some high school anglers. I used to be in their shoes and I know first hand just how big of an impact a captain or experienced angler can have. To anyone even thinking about captaining a tournament, all i have to say is do it. You won't regret it. There is no prize greater than passing on some knowledge and helping a team reach their dreams.
Ethan Bratton
Make A Difference
Frequently Asked Questions
What does the boat captain do?
Boat captains are adults age 19+ that will drive the boat anytime the gas engine is used. The FAN HS Series will allow the boat captains to fish, but their catch may not contribute to the students' weight for competition. Boat captains are primarily boat drivers and can advise the students on fishing. The captain's goal should be to help the students be better anglers, safe boaters, and to catch fish. Sometimes there will be special captains' tournaments where the students and captains can fish as a team for a combined weight. Always pay attention to the tournament rules each time and if it is not clear then ask.
What about liability?
FAN Members, Affiliates, Volunteers and Coaches are covered under the FAN General Liability Insurance protection to include $1 million of liability coverage, $25,000 Excess Medical Coverage, $1 Million for any allegations of misconduct and $25,000 'Amber Alert' coverage to find a lost child.  
Are there any incentives?
We have heard that the real reward is spending time and sharing skills with the youth and watching them learn and grow on the water, and we truly believe once you captain a team you will be returning again and again. However, FAN sponsors do offer miscellaneous prizes and drawings to certain captains. See incentives below >

Captain's Award
FAN High School Fishing Series will award the Captain of the highest finishing High School Team a $50 Gift Card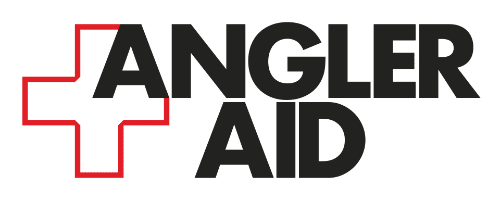 Captain Drawings
Captains will be recognized with the Captains Awards presented by Academy Sports & Outdoors and Angler Aid in a random drawing plus additional prizes.
Willing to Get Reel?
We encourage you to consider the opportunity to get out on the water and share the love of Jesus with young anglers. You won't regret it!