Presented by Academy Sports + Outdoors, Berkley Fishing and Kistler Rods
67 Anglers representing FAN's best from Central and South Texas competed for over $12,000 in Scholarships and prizes on Lake Buchanan September 13th. The event would unfold on a warm and sunny Texas September at Cross and Spurs Cowboy Church Buchanan Dam hosted the "Drive Through Weigh In"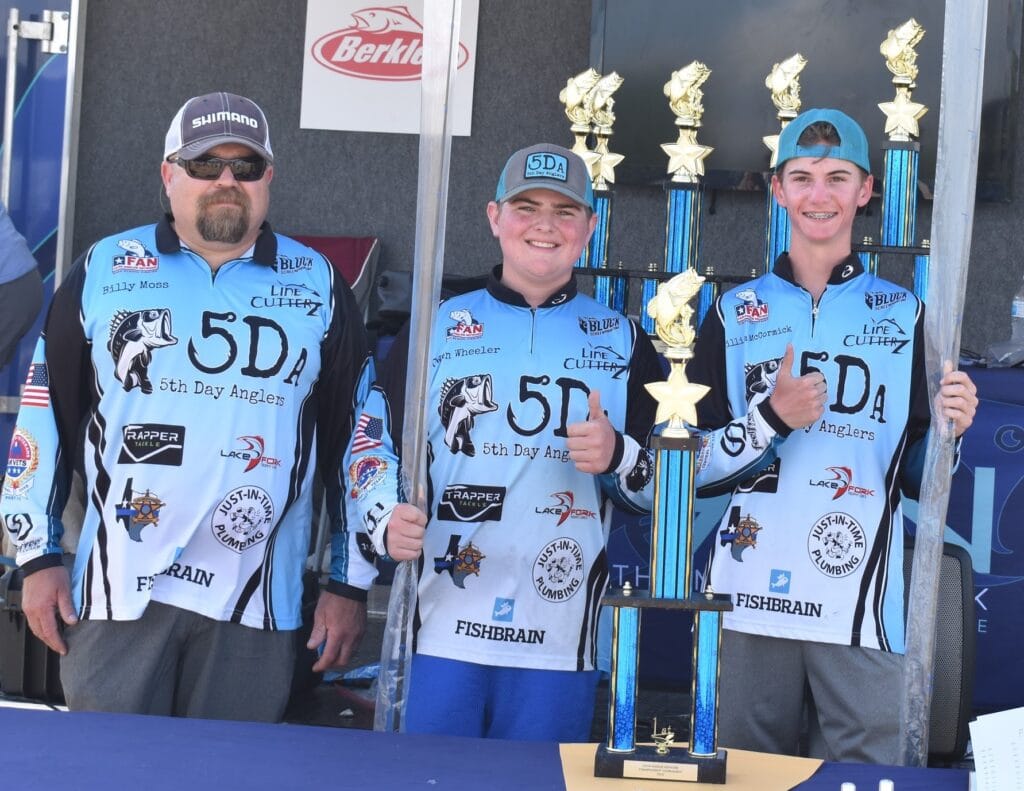 Owen Wheeler and William McCormick with Captain Billy Moss brought a 5 bass limits weighing 14.59 pounds to the scales to win the 19/20 Championship and $4000.00 is scholarship funds in addition each would take home a Kistler Argon Rod. Captain Moss won the Academy Sports + Outdoor Gift card.
Taking second place and the Kistler Big Bass Honors was the Boerne Bass Fishing team and cousins Lane Matter and Ty Matter with Captain James Matter with 4 fish weighing 13.35 and the big bass at 7.66 pounds. They each earned $3000 in Scholarships funds plus $100 Academy Gift Cards each and a Kistler Magnesium2 Rod for the big bass. Captain James also received an Academy Gift card.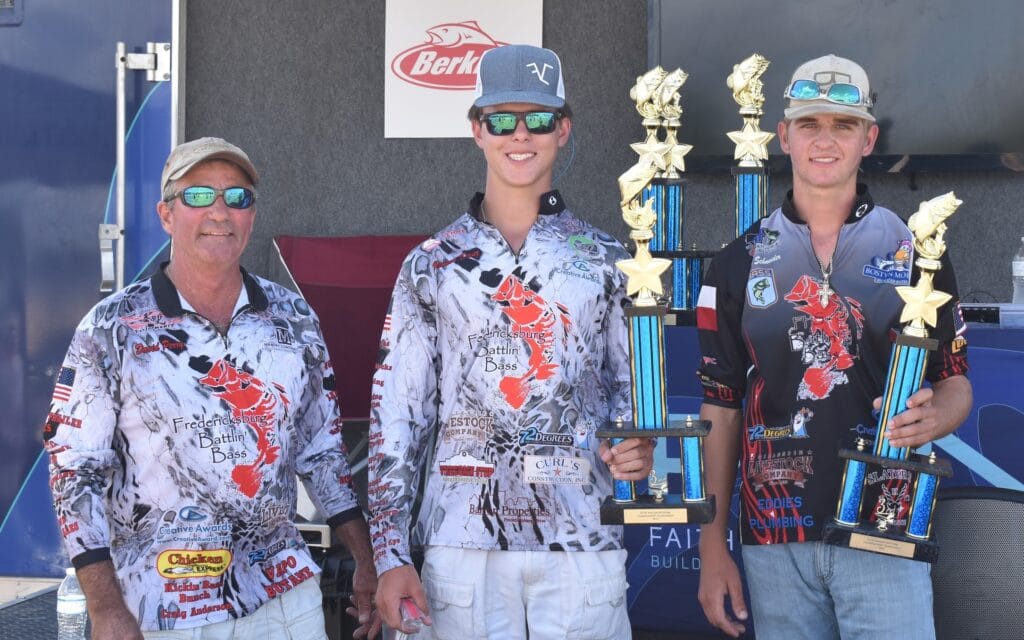 Representing Fredericksburg Battlin' Bass and taking the third place spot was the team of Kannon Danz and Austin Schneider with Captain David Perry. They brought in a 5 fish limit weighing 12.69 pounds earning $2500 in scholarships and Academy gift cards.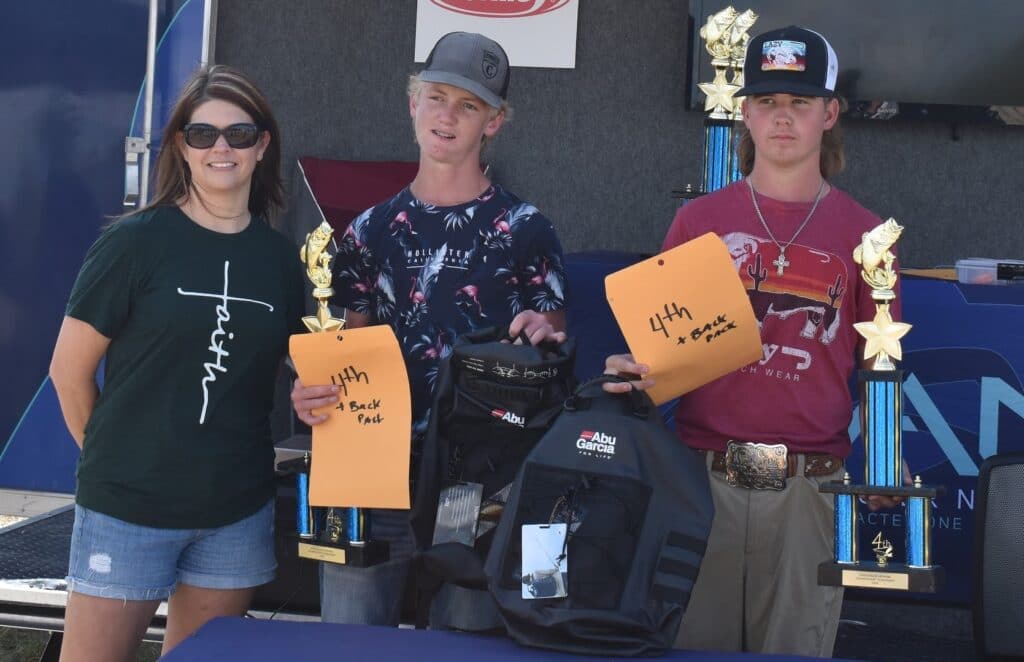 Taking 4th Place and multi time Championship with a limit weighing 12.55 Landon Bennett and Ty Eaton with Captain Lowell Bennett ( not shown) Lana Bennett ( right 🙂 ) They both added $1500.00 to their scholarship fund including Berkley back pack's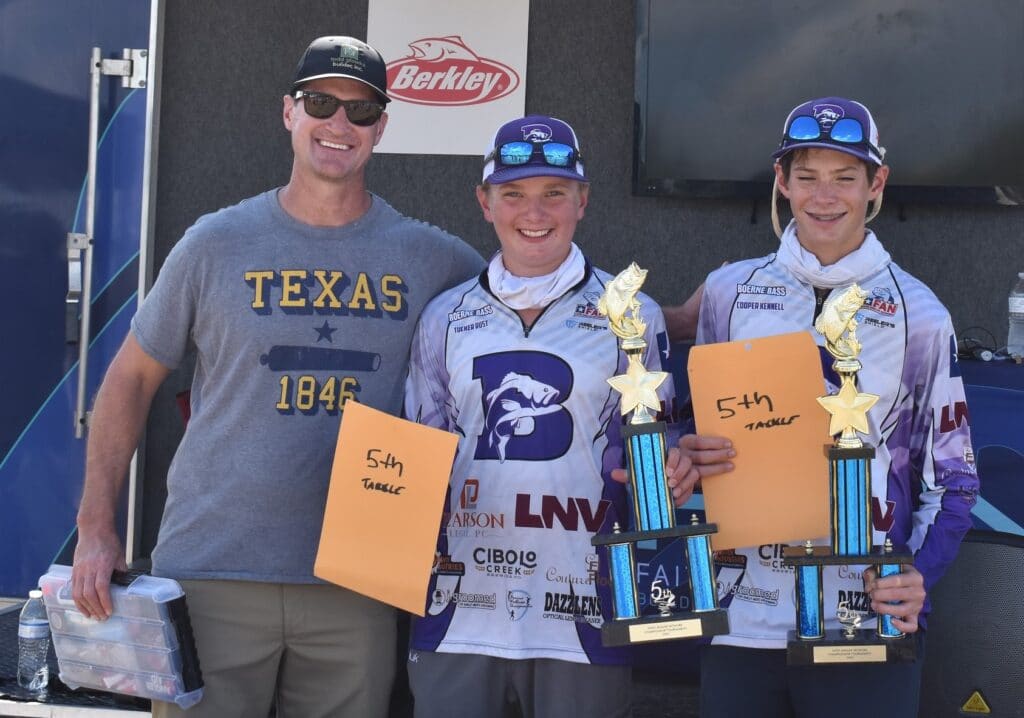 Boerne Bass continues to represent with two teams in the top five with 5th place team Cooper Kennell and Tucker Rust with Captain James Kennel weighing a 5 bass limit of 11.05. They earned $1000 in scholarships and berkley tackle packs. Captain James received the Angler Aid Safety Kit as well.
See all the results here
Photos here