Presented by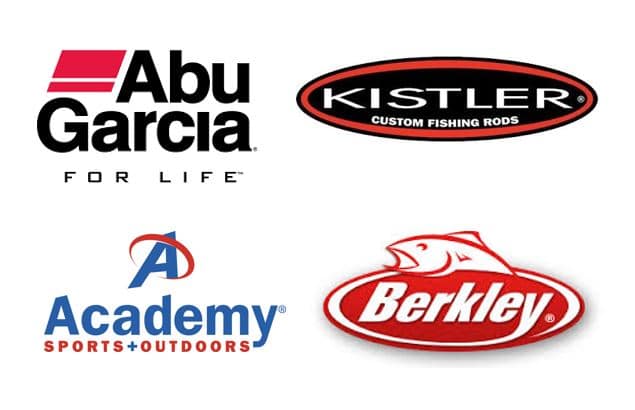 67 Student Anglers made their way to a steamy Three River's Texas June 12th and 13th to compete in the 20/21 Championship. They would battle the top middle and high school anglers in Central and South Texas for a chance at over $15,000 in Scholarships and prizes. The battle would take place on one of Texas's best bass fishing lake Choke Canyon Reservoir.
Hosting the pre-tournament meeting was Three Rivers High School. Over 300 student anglers, captains, and parents gathered in the Student Activity Center for a few hours of fun and food.
We recognized Anglers of the Years Rance Penick and Kase Kramer with the South Division and Landen Bennett and Ty Eaton with the Central Division. They received their FAN/OT Wear AOY Jersey and the Berkley Ultimate Fishing Tackle certificate for $250.00

FAN also took some time to send off their seniors of which many have been part of the FAN Family from our inception.
Jesus Heavenly BBQ fed everyone a delicious pulled pork sandwiches meal and we closed the evening with some door prizes and big aspirations of catching those big Choke Canyon bass and taking home one of those big scholarship checks.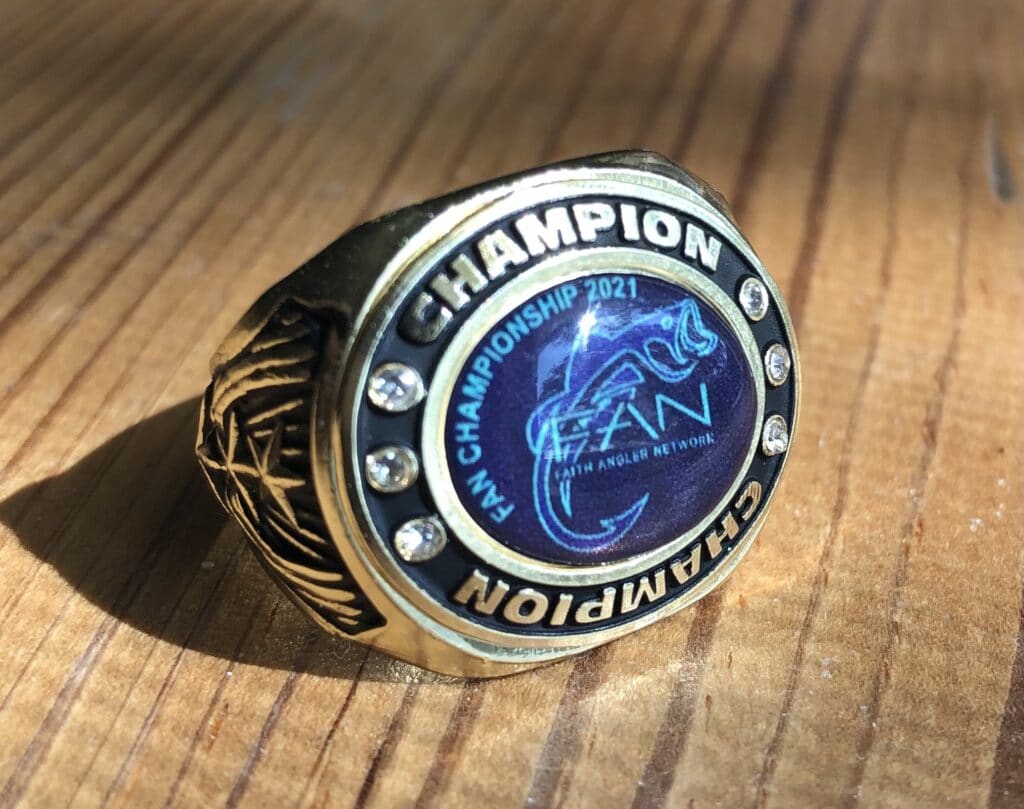 Tournament day and Choke Canyon proved to be hot. Very hot for everyone, with temps in the mid 90 with little to no breeze. Also Hot for the Guardian Bass Club team of Aaden Thomas and Lane Carpenter with Captain Scott Olson with the best bag of the day weighing 23.55 pounds including the Kistler Big Bass at 8.06 pounds. They earned the $4000.00 Scholarship a pair of Kistler Argon Rods and Trophies. Aaden took home the Kistler Magnesium2 Rod for his big bass effort. Captain Scott received $100.00 Academy Gift Card
Taking second place with an impressive 5 fish limit and a 6.16 pound kicker bass totaling 19.84 pounds was this Liberty Hill Fishing Team of Mason Tvinnereim and Mason Hunter with Captain Lance Hunter. They were rewarded with a $3000 scholarship as well as a pair of Abu Garcia Premier spinning reels and trophies. Captain Lance won an Angler Aid Safety Kit.
Earning the third place spot and $2500 in scholarships was the South Angler of the Year team representing Fredericksburg Battlin' Bass Rance Penick and Kase Kramer with Captain Jeremy Morse. They came to the scales with a five fish limit that included a 6.10 largemouth bass for a total weight of 18.10. In addition to the scholarship, they both took home a Kistler Rod and trophies. Captain Jeremy got to put an Angler Aid first aid kit in his boat.
Coming in fourth place tipping the scales at 17.27 was another Fredericksburg Battlin' Bass team. Hagen Jacoby and Lincoln Staats's effort would earn them a $1500 scholarship, trophies and pair of Abu Garcia Revo Max reels.
Earning the final scholarship award taking 5th place was the Bass Club of Champions Team of Drennon Cunningham and Dalton Cunningham with captain John Cunningham. They received $1000 in Scholarships, trophies and a tackle pack.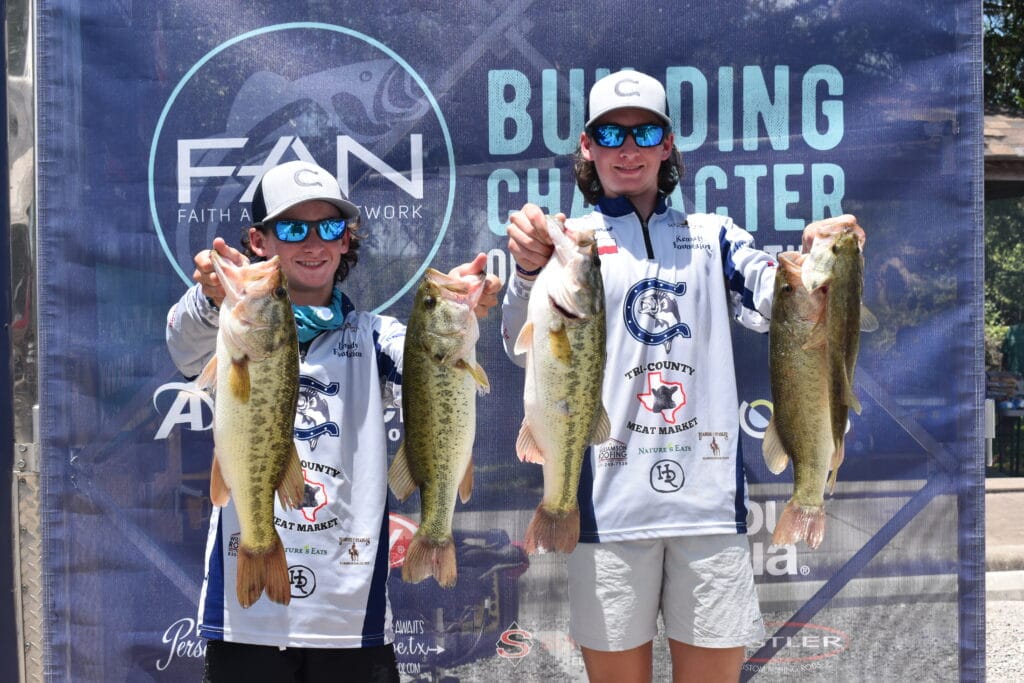 Wrapping up the top 10
6 Cooper Kennell- Eli Christian (Bass Club Of Champions) 15.66
7 Logan Gonzalez – Tucker Rust (Boerne Greyhounds) 15.30
8 Westin Mehaffey – Josh gideon (Guardians Bass Club) 14.88
9 Bo Stubblefield – Gavin Salinas (Liberty Hill Fishing Team)14.78
10 Jacob Duecy – Michael Wensowitch (5th Day Anglers) 14.63
Congratulation to all the qualifiers. Well done!
Full results can be found here
We want to thank you all for you love and support.
We want to thank our sponsors for your continued support