Presented by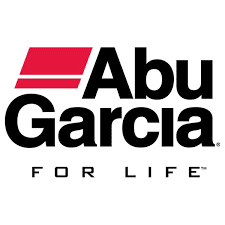 FAN is excited to share the details of our very first tournament on EPIC Lake Amistad! Please read through this entire announcement for important highlighted details!
The second FAN South Qualifier of the season will be held on Saturday, November 13th and brought to you by our Title Sponsor Abu Garcia. FAN Student Anglers will be competing on Amistad for their second chance to qualify for the Championship in May.
NEW – The FAN "OT Wear Team of the Year" Award! The highest finishing team of each division, wearing OT Wear fishing jerseys, will receive a $500 scholarship award.
WHERE:
Tournament Host Site:
Diablo East Boat Ramp
US-90 at Amistad Reservoir
Del Rio, TX
Google Map
WHEN:
Saturday, November 13, 2021
Check in starts: 5:00 AM
Weigh in starts: 2:00 PM
DETAILS:
To be mindful of safety considerations ALL WATERS WEST OF THE US-90 BRIDGE WILL BE OFF-LIMITS FOR THIS TOURNAMENT.
Check in will start at 5:00am, there will be a boat safety check and we will release boats in numerical order at safe light.
Adult captains may launch at other ramps but must have their boat for check-in at the official launch site the morning of the tournament.
Boat numbers will be randomly generated on Thursday and posted by Friday Evening.
All rules should be understood and be mindful that FAN will utilize polygraph during the 2021-2022 season. FAN RULES
Student anglers 17 and older must have a valid Texas Fishing License.
We will message last minute changes or updates on the FAN Facebook page
ZEBRA MUSSELS:
We have been notified by the Park Rangers that they WILL be using dogs to sniff boats for zebra mussel larvae. This means that you need to be ABSOLUTELY certain you have cleaned your boats after Canyon Lake (which you should be doing anyway)! If the dog alerts on your boat, they will make you leave the tournament site to go wash your boat before launching and you will miss the launch. For information on Zebra Mussels and how to protect all Texas lakes, visit the NPS website here: https://www.nps.gov/amis/learn/aquatic-invasive-species.htm
Who is eligible?
Registration is open to all 6th, 7th, 8th, 9th, 10th, 11th and 12th grade students. The entry fee for each tournament is $40 a boat with two team members and a qualified captain. Each team member must be a FAN member. Contestants must also have the signature of a parent or legal guardian in the provided space on the liability form of the online membership registration. Each team must consist of two eligible student contestants and one adult boat captain.

Weigh in – First flight is due in at 2PM at the holding tanks. You MUST be checked in at the check-in station by your designated flight time or you will be counted late.
***If you are not weighing in fish, you still have to check in to indicate you're off the lake or you will not be awarded any points!!

Registration- All teams must register by Wednesday, November 10th by 9PM CST.

Registration deadline is the Wednesday prior to the tournament via online registration and online payment only. Late registrations may be considered Saturday for complete teams only and will be added to the bottom of the boat launch sequence. Please contact info@faithanglernetwork.com with any questions regarding registration or if you will register late.
About the lake:
Amistad Reservoir is a reservoir on the Rio Grande at its confluence with the Devils River 12 miles northwest of Del Rio, Texas. The reservoir was formed in 1969 by the construction of Amistad Dam. The name of the dam and lake is the Spanish word for "friendship". The reservoir is also known as Lake Amistad.
Location: On the Rio Grande, 12 miles northwest of Del Rio in Val Verde County
Surface area: 64,900 acres
Maximum depth: 217 feet
Amistad Reservoir is stocked with species of fish intended to improve the utility of the reservoir for recreational fishing. Fish found in Amistad Reservoir include largemouth bass, smallmouth bass, Guadalupe bass, and catfish. Substantial aquatic vegetation grows in the lake, primarily hydrilla.
Current Lake Records:
All Ages:
Largemouth: 15.68 lbs
Smallmouth: 5.37 lbs
Junior Angler:
Largemouth: 11.19 lbs
Smallmouth: 4.56 lbs

Captains will also be recognized with the Academy Captains Awards including a $50 Academy gift card for the winning Captain and another $50 Academy gift card in a random Captains drawing.