For Immediate Release
From:  Faith Angler Network
RE:  FAN High School Fishing Series
September 30, 2015
Contact: info@faithanglernetwork.com
Ben Marczynski and Jason Duvall from Hyde Park High School take the win at the first qualifying event of the FAN HS 2015/16 season with a 5 fish limit weighing 12.04 pounds
The first of three qualifying events for the 2015/16 FAN High School Fishing Series is in the books and with points for the AOY chase, qualifying for the Championship with over $6000 in Scholarship Funds, and the Skeeter Super Six Invitational on the line, winning is a great way to kick off the season. And winning is exactly what the team of Ben Marczynski and Jason Duvall from Hyde Park High School did! Jason fished Lake Belton at the FAN 2013/14 Championship and had some ideas about how to fish the lake; in addition Ben had scouted the lake twice over the past month. They had some fishing spots they wanted to try and luckily they worked.  They caught a total of 8 fish during the tournament, mostly during mid-morning before it got too hot.   "Knowing that Lake Belton can be a pretty tough fishing lake, we thought we could place in the top three but were really excited to actually win the tournament." Stated Ben Marczynski
"This is our 3rd year fishing with the Hyde Park High School Bass team and competing with the FAN organization.  We would like to thank Billy Wright (Hyde Park Leader), and Faith Angler Network for all they do and always putting together well run high school fishing tournaments"
Ben and Jason each received a beautiful trophy and Abu Garcia Vendetta casting rod with an Abu Garcia Black Max reel – Captain Steve Duvall won the Academy Captain Incentive award of a $100 Academy Gift Card – GREAT JOB GUYS….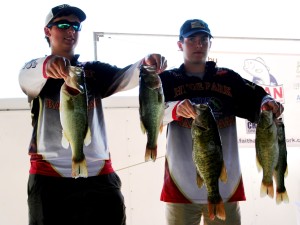 Earning the second place spot was the team of Cole Jones and Colton Tuck from  Academy HS with an 11.68 pound limit including the Kistler Big Bass of 3.95. Captained by Sammy Cole "We started off pretty close to where weigh in was. Throwing top waters we managed to catch 15 keepers at our starting hole including that 4lb kicker. As the day went on it slowed down but we managed to cull 3 more times after 11 o'clock. The FAN high school series is great and is well worth the time. It's a good opportunity to be on the water and the competition is definitely there."Cole stated.
They each took home a Abu Garcia Orra SX Low Profile Casting Rod and Reel Combo and a trophy to add to their collection, in addition to a Kistler Pro Series Rod for Big Bass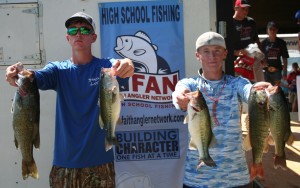 Wrapping up the third place position with an 8.76 pound limit was the team of Preston Franke and Sam Curl representing Texas Bass Academy with Captain Mat Black. "We started out in the morning fishing spooks in about 16 feet of water along rocky walls over flooded timber. That's how we got our biggest bass. Then during the day we started throwing Texas rig rage craws in about 16 -20 feet water in flooded timber, we got 2 of our keepers doing that. Then the last part of the day we fished a hump that was only 4ft and we got 2 small mouth throwing Texas rig rage craws again. The FAN trail is my favorite trail to fish they put on an awesome show. The stage and all the prizes are amazing I like being around all the people, it's such a great organization they are always well planned out and organized! "Stated Preston
They each won a large Berkley PowerBait Tackle Bag and a pair of third place trophies.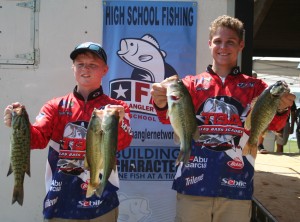 Wrapping up the top 10 teams:
4 Hunter Vetter – Andrew Kadzis – STBC                      8.24
5 Cole Laxson – Zachary Wilson – CenTex                                    8.22
6 Tanner Vasquez – Cole Moore – TxBA                        6.95
7 Tyler Easley – Keller Munroe – CenTex                        6.16
8 Gavin Standard – Clayton Harbison – TxBA                              6.13
9 Cody Barchenger – Ethan Ochoa – Thrall                                    5.84
10 Kristopher Green – – James Mills – Rouse                   4.52
You can see all the results and photos in the tournament section here
Catch statistics:
Total Teams: 50
Total Fish: 63
Ave. Fish per Team: 1
Ave. Weight per Team: 2.53
This event would not be possible without the volunteers and staff  that put everything together, from helping check in, set up, cook hotdogs, launch boats, park trucks, merchandising and getting it all back into the trailer. Thank you sincerely: Justin Rieger, Skeet Freeman, John Hyndman, Mary Anderson, Brooke Harbison, Ruth Hale, Linda Langlois, Stephanie Cook, and the many others that jumped in to assist.
Captain Incentives and Awards
Captains are essential to the success of our High School Fishing program and we are honored to be able to recognize them with some great sponsor products and incentives.
Winning the Academy Sports and Outdoors Captain Drawing $100 gift card was Landon Vetter.

Winning the Berkley Captain Drawing for a Berkley Power Battery Pack – $49.00 Values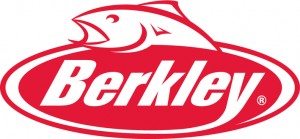 Winning the SuperNova Captain Drawing for a SuperNova Nav Kit – $89.00 Value was Tandi Rutledge

We would like to thank all of our 2015/16 Sponsors and Supporters and ask that you give them a chance to earn your business when the opportunity arises.
Faith Angler Network is a 501©3 non-profit organization serving the Central Texas Area with Youth Fishing Events/ Charity Events/ Military Supported and Awareness Events/ Professional Run Bass Tournaments. For more information please visit our Website or Facebook