It was a fantastic start to the 2022-2023 FAN Tournament Season on Canyon Lake last Saturday. We had 85 boats registered for the tournament and 2/3 of the field weighed in at least 1 fish.
But ultimately the day belonged to the Fredericksburg team of Jack Gioffre and Dawson Wren (Captain Sean Gioffre) who brought in three hefty fish for 13.96 lbs, securing first place and taking home a new Kistler Rod. Congratulations on your win, Jack and Dawson!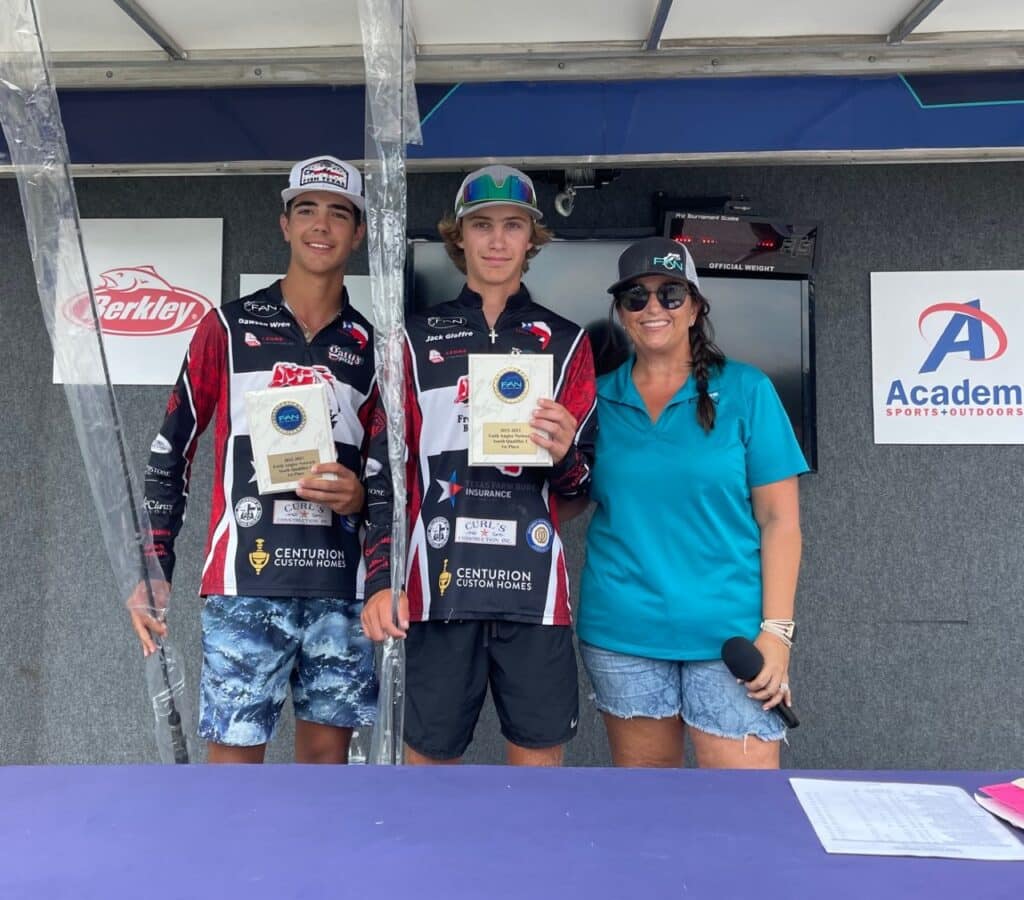 In a very close second place showing was the team of Rylan and Kason Piel (Captain Jeffrey Piel) from Hawks Fishing Team who weighed in 13.41 lbs. They each took home an Abu Garcia Revo X reel.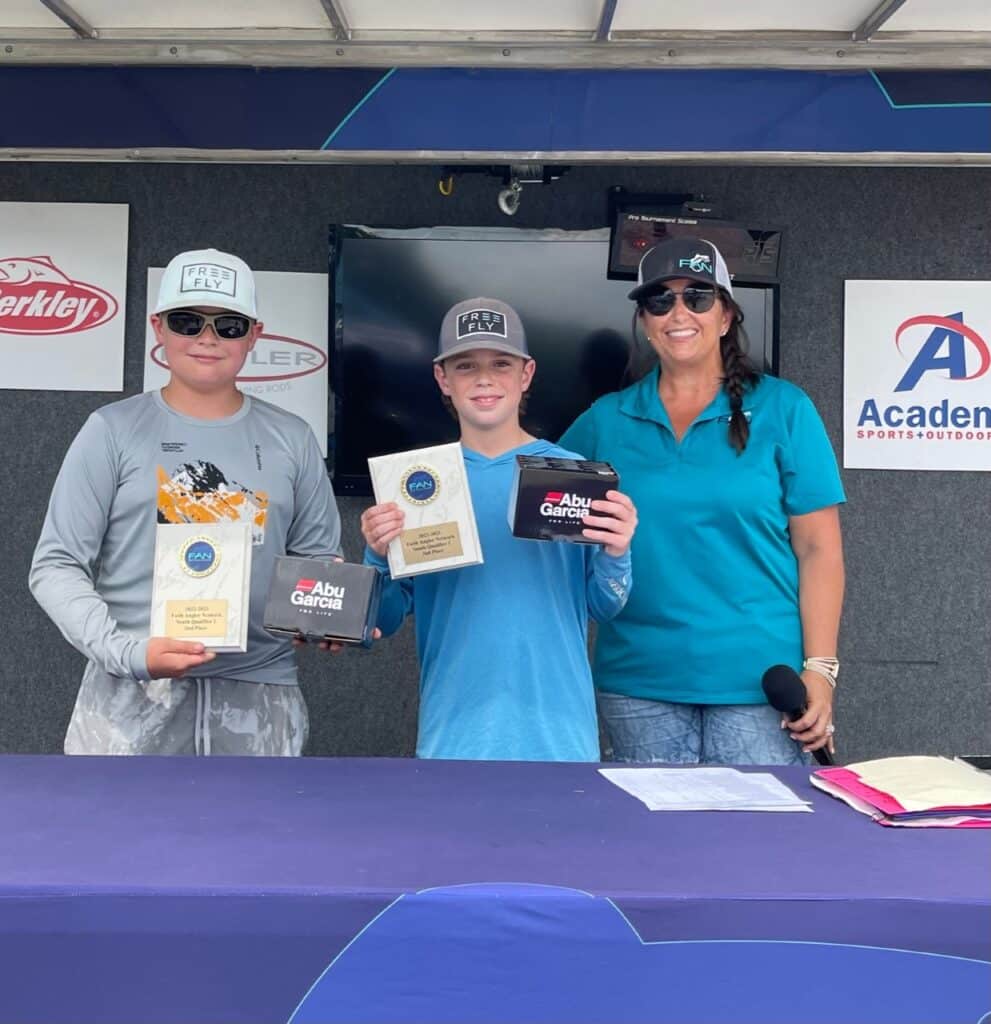 Marvin Porter IV and Blake Meadows (Captain Michael Meadows) from Lone Star Anglers had a solid 3rd place showing with 12.21 lbs and taking home an Abu Garcia x Jordan Lee reel!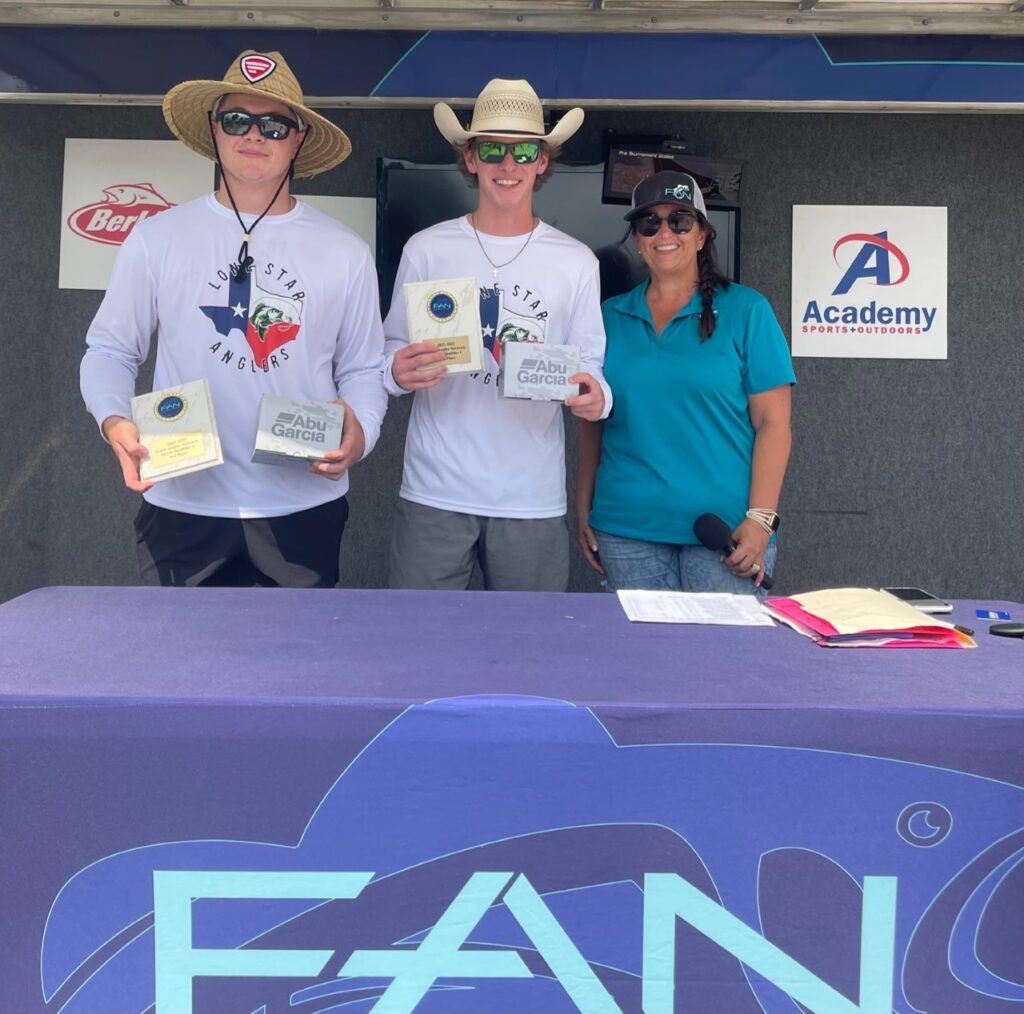 Winning the Kistler Big Bass award was Pearson Puryear-Ward from Bass Club of Champions (Captain Brad Berger), who weighed in a beautiful 5.07 lb fish.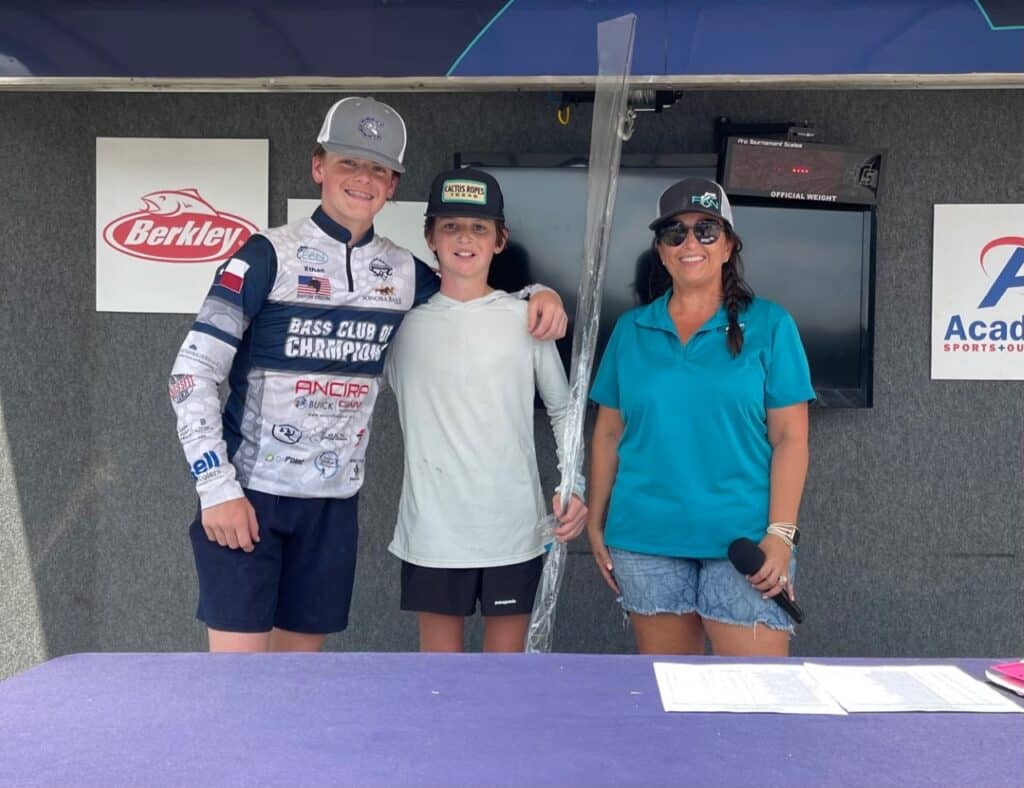 Rounding out the Top 10% and securing a spot in the Championship were:
4th Place – Major and Harper McCarty (Guardians Bass Club) 10.26 lbs
5th Place – Remington Stewart (Bass Club of Champions) and Braxton Ebner (Boerne) 10.21 lbs
6th Place – AJ Bowdoin and Hudson Perales (La Vernia) 10.25 lbs
7th Place – Eli Christian and Cooper Kennell (Bass Club of Champions) 9.73 lbs
8th Place – Brycen and Ayden Reedy (Guardians Bass Club) 9.04 lbs
9th Place – Ryland and Bryder Miller (Guardians Bass Club) 7.86 lbs
Congratulations to all who qualified for the Championship. It's gearing up to be a great tournament season! The next qualifying opportunity will be October 1st on Lake Travis – see you on the water!