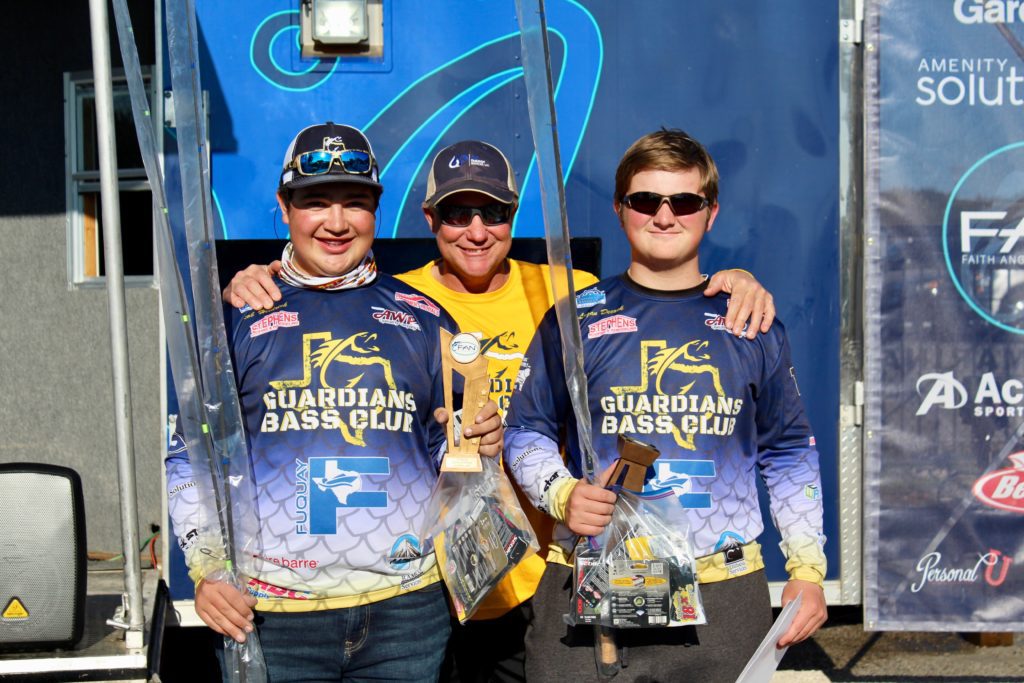 In the bass tournament world, sometimes one fish makes all the difference, as the Guardians Bass Club team of DeCock and Mechler proved on Saturday when they weighed in 2 bass for 10.99 lbs. The one big fish in this case was a 7.62 bass which, as of this posting, is the unofficial Junior Lake Record for a largemouth bass on Canyon. They each were awarded a $500.00 Scholarship Award and a Kistler rod. Ty Mechler won the Big Bass Award and a Kistler Argon Fishing Rod. Their captain was Jason DeCock.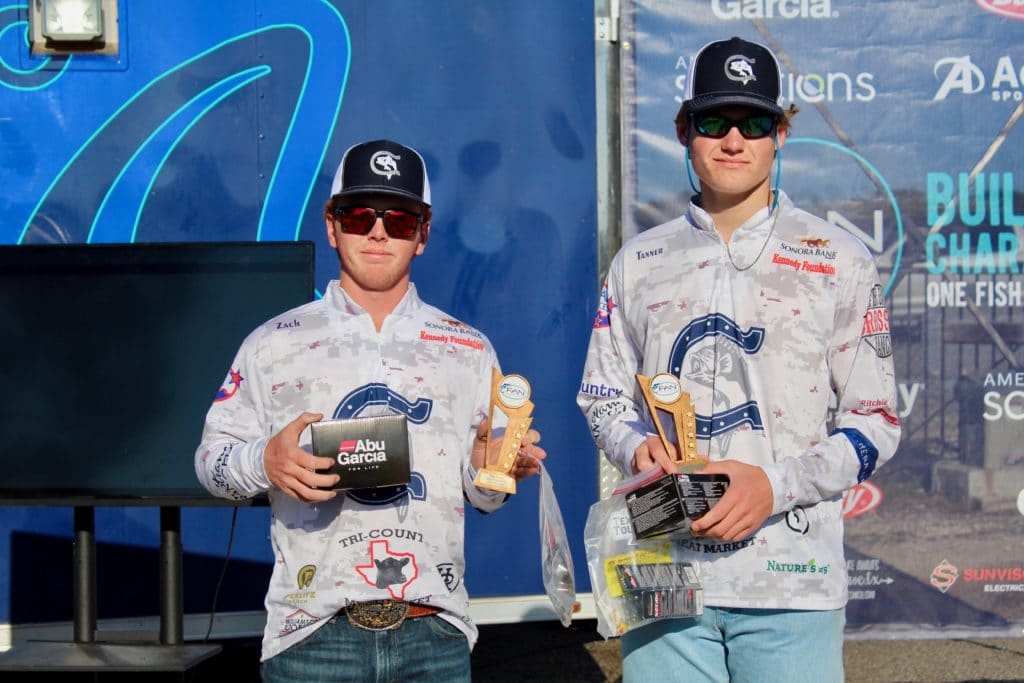 A 5-fish limit was hard to come by on Saturday, but the team of Tanner Lee and Logan Winningham from Bass Club of Champions, along with captain David Green, managed to put a nice limit bag together for 9.99 lbs and a second place finish. Tanner and Logan each took home $250.00 in Scholarships and a Abu Garcia Revo X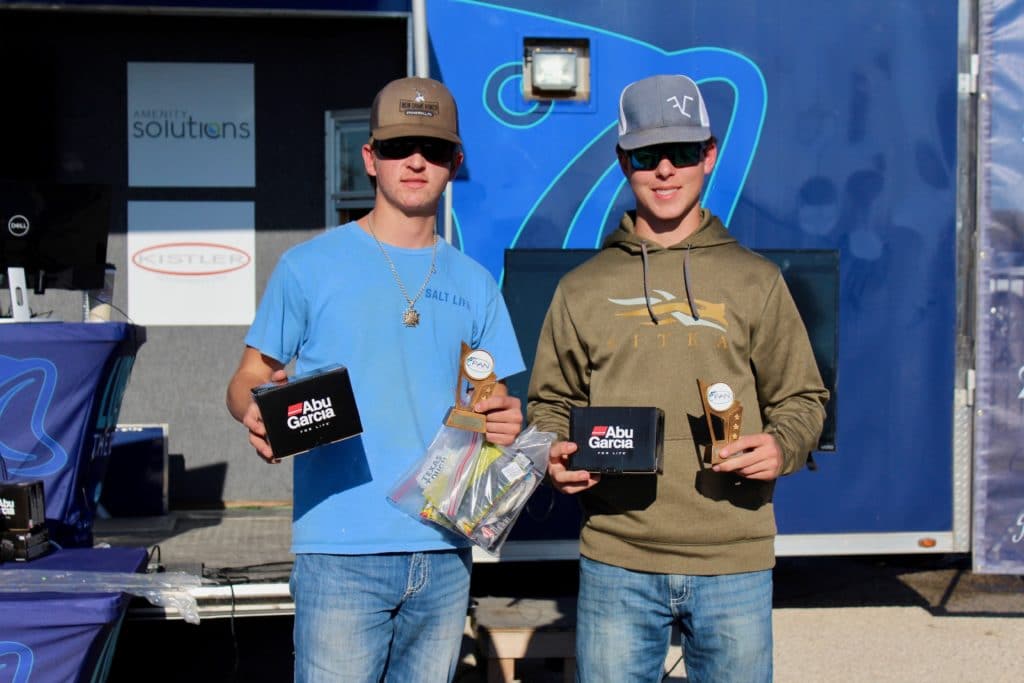 Taking third place representing Fredericksburg Battlin' Bass was the team of Kannon Danz and Austin Schneider with captain David Perry. They weighed in a respectable 7.66 lbs and each took home an Abu Garcia Silver Max Reel.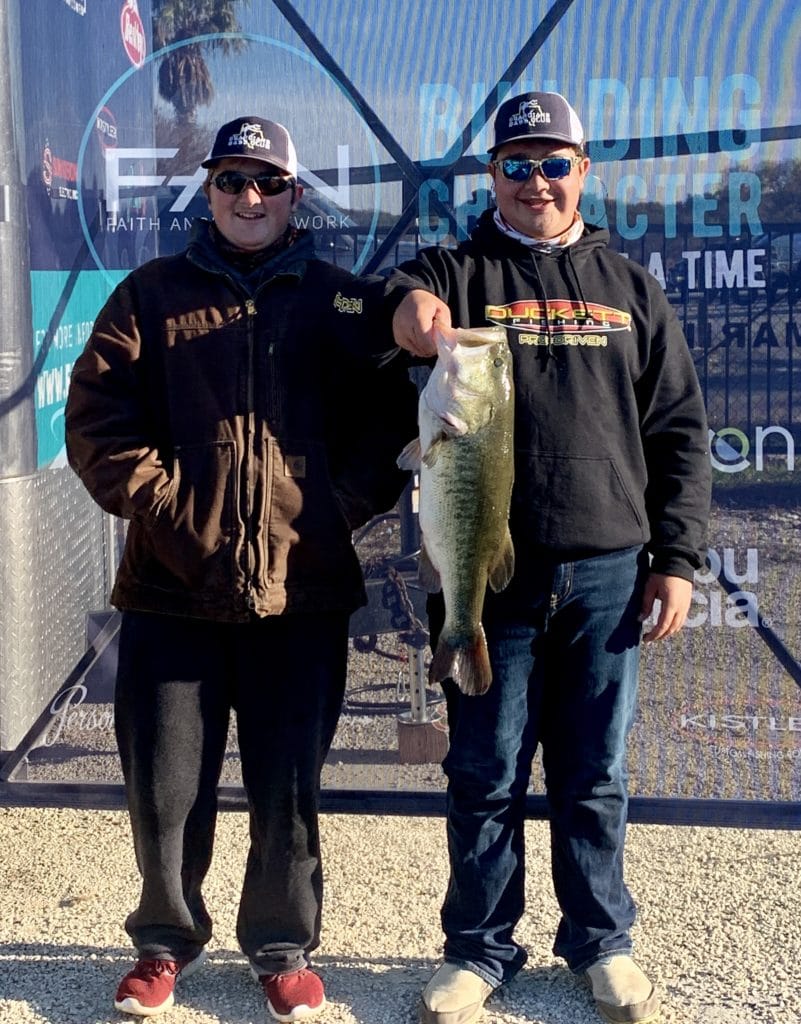 Winning the Kistler Big Bass Award was Ty Mechler from Guardians Bass Club, bringing in a beautiful 7.62 lbs largemouth, which is being submitted to TPWD for the Junior Lake Record. Ty was awarded a Kistler Argon Rod.