Presented by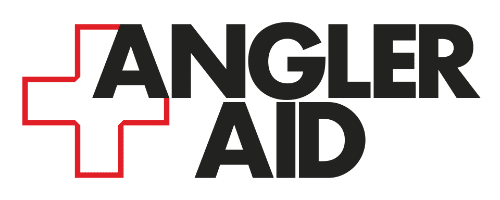 FAN South's final qualifier of the year will be held on Choke Canyon Reservoir Saturday, April 2nd.
It's tight race for FAN South Angler of the Year with only 10 points separating the top 11 anglers! Tied for first with 988 points are Keegan Clement and Grady Walters from Guardians Bass Club. Tied for third place is Cooper Kennell and Eli Christian from Bass Club of Champions. With some big bags expected to weigh in, anything can happen on Choke!
By all accounts, Choke Canyon is fishing very well right now and it should be a very exciting day with some very large bags showing up at weigh in. In addition to the Top 10% of finishers who will qualify for the FAN Championship on Lake Conroe April 30th-May1st, this is the final opportunity to get that 3rd tournament in for those who have not done so!
Where:
Tournament Host Site: Calliham Unit – Choke Canyon State Park
358 Recreation Road 8, Calliham, TX 78007, United
When:
Saturday, April 2nd
Registration- All teams must register by Wednesday March 30th 9PM
Register via online registration and payment only. Late registrations may be considered Saturday for complete teams only and will be added to the bottom of the boat launch sequence. Please contact info@faithanglernetwork.com with any questions regarding registration or if you will register late.
THIS WILL BE A TRAILERING EVENT.
This means you are free to launch at the ramp of your choice. There are several boat ramps available to avoid larger groups and lines at any one ramp. There will not be a physical check-in location that morning we will be using GroupMe
Register for GroupMe here.
You may launch from your chosen ramp as early as 6AM, however you may not start fishing until FIRST CAST at 7AM.
Last cast will be 2PM and you will have 1 1/2 hours to get to the weigh in location.
Please be mindful of the time required to get boats on trailers and get to the weigh in location.
Scales will be open at 1PM and will close at 3:30PM (unless otherwise indicated by tournament director on day of event due to unforeseen circumstances)
This will be a drive through weigh in and there will not be flights. Each team will remain with their boat as they approach the stage and a FAN Staffer will ask you to remove your fish from the live well (we will have a photo opportunity) then hand your bag to the FAN attendant for bump and weight. (two teams will be Polygraphed)
EVERYONE MUST CHECK IN AT THE END OF THE TOURNAMENT – If you choose not to come to weigh please text us you are off the water. NO EXCEPTIONS!!!
YOU MUST HAVE AN ADULT CAPTAIN AND TWO QUALIFIED STUDENTS OR YOU WILL BE DISQUALIFIED. Only Captains and student anglers allowed in boat during tournament.
All FAN Anglers must be registered to the FAN GroupMe App and check-in with text messaging when prompted by FAN on the morning of the tournament.
Register for GroupMe here. FOR RULES AND REGULATIONS CLICK HERE

What's New this Season?
We are happy to announce our newest scholarship opportunity, sponsored by OT Wear. The FAN "OT Wear Team of the Year" Award! The highest finishing team of each division, wearing OT Wear fishing jerseys, will receive a $500 scholarship award.