FAN South's final qualifier of the year will be held on Choke Canyon Reservoir Saturday, April 4th , where the FAN South Angler of the Year Award and $1,500 Scholarship will be presented.
It's an incredibly tight race for FAN South Angler of the Year with only 1 point separating first and second place – between six anglers! Tied for first with 992 points are Aaden Thomas and Lane Carpenter from Guardians Bass Club and Josh Bowman from Bass Club of Champions. Tied for second place with 991 points are Logan DeCock and Ty Mechler (Guardians Bass Club) and Tanner Lee (Bass Club of Champions). Following just behind is last year's AOY Jacob Heidrich and his partner Hunter Turner (Guardians Bass Club) with 989 points. This year's AOY race will truly come down to the wire.
By all accounts, Choke Canyon is fishing very well right now and it should be a very exciting outing on the lake with some potentially large bags showing up at weigh in. In addition to the Top 20% of finishers who will qualify for the FAN Championship on Lake Conroe May 2-3 and over $12,000 in scholarships and prizes, we are adding a "Last Chance" element to this tournament which will allow for a final opportunity to earn a spot in the Championship.
If you have finished in the top 20% of a qualifying event in either division and need one more tournament to qualify this is your chance, as we are going to allow the Choke Canyon tournament to count as a qualifying 2nd tournament for both South and Central anglers.
Lastly the top 3 teams in the Choke Canyon tournament that have not already qualified in any division will earn a berth to the Championship.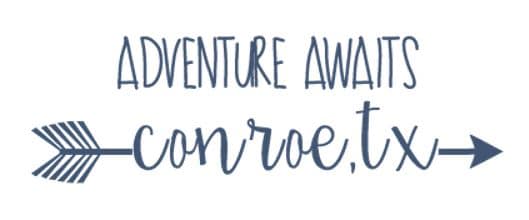 WHERE
Tournament Host Site: Calliham Unit – Choke Canyon State Park
358 Recreation Rd. 8
Calliham, TX 78007
Google Map
WHEN:
Saturday, April 4, 2020
WHAT YOU NEED TO KNOW:
Check in will start at 5:00 AM, there will be a boat safety check and we will release boats in numerical order at safe light.
Launching from other areas/ramps is permitted, but captains/anglers must have their boat for check-in at the official launch of boats in numbered order.
Boat numbers will be randomly picked on Thursday and posted by Friday Evening.
All rules should be understood and be mindful that FAN will utilize polygraph during the 2019-2020 season. FAN RULES 
Student anglers 17 and older must have a valid TX Fishing License.
We will message last minute changes or updates on the FAN Facebook page
Who is eligible?
Registration is open to all 6th, 7th, 8th, 9th, 10th, 11th and 12th grade students. The entry fee for each tournament is $40 a boat with two team members and a qualified captain. Each team member must be a FAN member. Contestants must also have the signature of a parent or legal guardian in the provided space on the liability form of the online membership registration. Each team must consist of two eligible student contestants and one adult boat captain. 

Weigh in – First flight is due in at 2PM at the holding tanks. You must be checked in at the check-in station on your designated flight time or be counted late. NOTE: The weigh-in station is NOT the check-in station. Look for the large flag designating the check-in station. If you do not check in after getting off the water, you will not receive any AOY points for the tournament.
 
Registration-  All teams must register by Wednesday, April 1st @ 9PM via online registration and payment only.  Late registrations may be considered Saturday for complete teams only and will be added to the bottom of the boat launch sequence. Please contact info@faithanglernetwork.com with any questions regarding registration or if you will register late.
About the lake:
Choke Canyon Reservoir is 4 miles west of the town of Three Rivers and about 65 miles south of the city of San Antonio. It impounds water from the Frio River shortly before the river's confluence with the Nueces River. The reservoir covers 25,670 acres in Live Oak and McMullen counties, and has a capacity of more than 695,000 acre feet of water.
Captain Incentives
Captains will be recognized with the Captains Awards presented by Academy Sports+Outdoors and Angler Aid in a random drawing. We will also recognize the winning captain with a $50 Academy gift card