Faith Angler Network's first tournament of the season in on the books, and with the top 4 teams bringing in over 20 pound limits, Lake Buchanan proved once again it is a formidable bass lake in the highland chain.
Kicking off their season just as strong as the finished 2012 the husband and wife team of Earl and Leisha Loggains weighed in an impressive 24.79 pound limit that included the big bass of the day at 7.60 pounds.  Excellent job Team Loggains.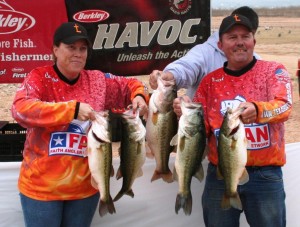 Allen Gass and Jason Stafford have teamed up for the 2013 FAN season and are starting off very strong as well with their second place finish of 21.81 pounds that also include a 6.49 kicker fish.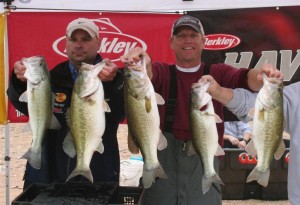 Wrapping up the top three finishers on Lake Buchanan was last years Anglers of the Year Brian Washburn and David Gandaria also off to a great start and potential repeat of their 2012 season, with their limit weighing in at 21.35, and the second largest bass of the day at 6.86.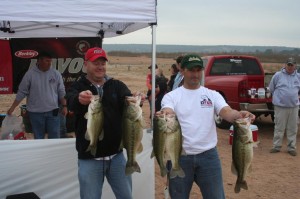 Total Teams: 19
Total Fish: 65 Ave. Fish per Team: 3
Total Released: 65 100% Ave. Weight per Team: 11.33
Total Fish Weight: 203.99 Ave. Weight per Fish: 3.14
FAN truly appreciates all of you that came out to The Edge Water Resort for the Friday evening dinner, and tournament Saturday. It is awesome to see so many families be a part of Faith Angler Network .