Presented by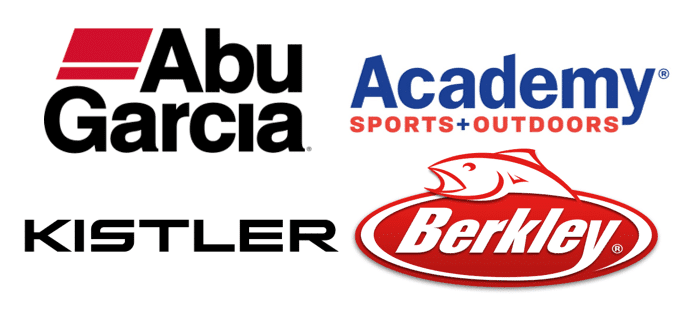 That's a wrap! 70 teams made their way to Lake Conroe, April 30th/May 1st, to compete in the 21/22 Championship Presented by Abu Garcia, Berkley Fishing, Academy Sports + Outdoors and Kistler Rods. They would battle the top middle and high school anglers in Central and South Texas for a chance at over $15,000 in scholarships and prizes. 🎣
Hosting the pre-tournament meeting was First Baptist Church Conroe. Over 400 student anglers, captains, and parents gathered in the gymnasium for a few hours of fun and food. ✝️
We were honored to hear from our guest speaker, Clark Wendlandt. Clark spoke about his love for family, friends, fishing, and our Lord and Savior, Jesus Christ. He is truly an inspiration to our anglers and we couldn't be more grateful for his support. 🙏
We recognized Anglers of the Years Eli Christian and Cooper Kennell with the South Division and Michael Evans and Holt Avery with the Central Division. They we awarded their FAN AOY Scholarships, Berkley Ultimate Fishing Tackle certificate for $250, and will receive their FAN OT Wear AOY Jersey's! 🏆
FAN also took some time to send off our seniors. Many of which have been part of the FAN Family from our inception. 😊
Rudy's BBQ fed everyone a delicious meal and we closed the evening with some door prizes and raffle items. The anglers left with big aspirations of catching those big Conroe bass and taking home one of those big scholarship checks. 🥩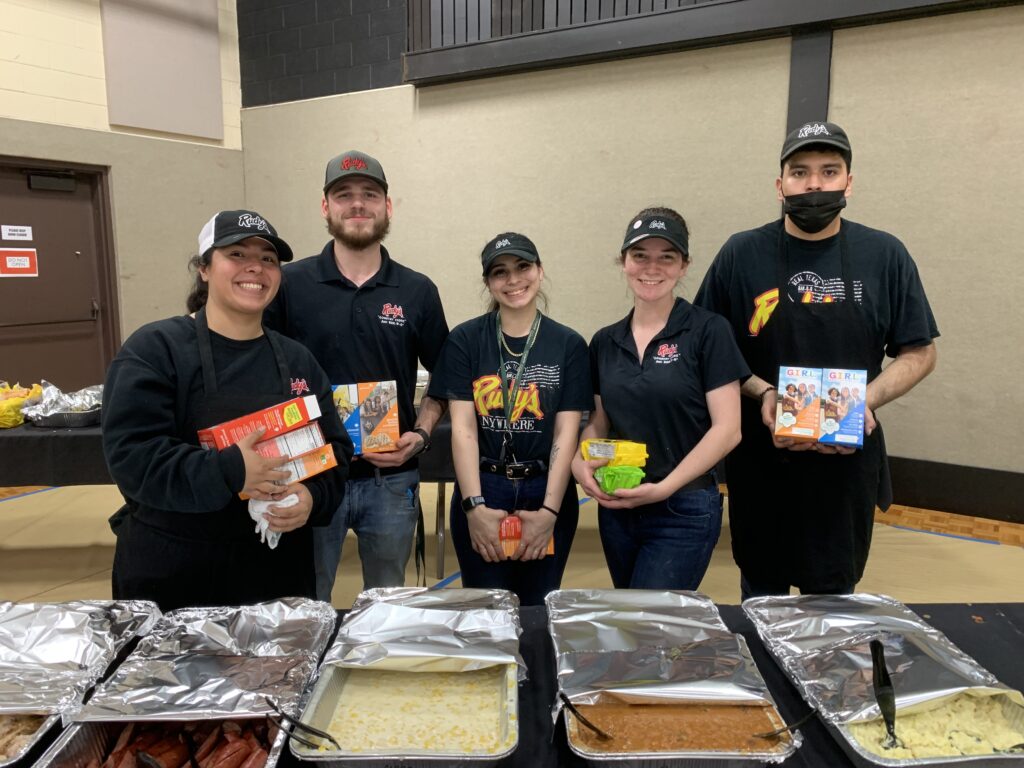 Tournament day and Lake Conroe proved to be hot after a night of severe thunderstorms. The Liberty Hill HS Fishing Team of Kasey Boatright and Gage Salinas with Captain Nick Boatright with the best bag of the day weighing 19.47 pounds. They earned the $4000 Scholarship, a pair of Kistler Graphite Rods and our 1st EVER FAN BELT BUCKLES! Captain Nick received an Angler Aid Pro Pack. 🥇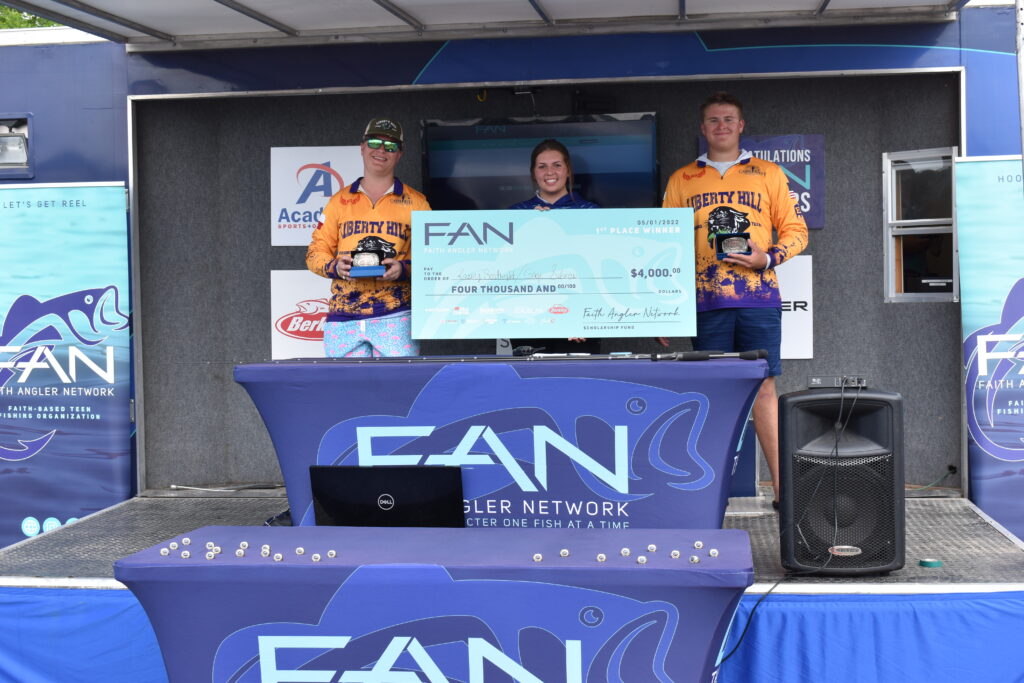 Taking second place with an impressive 5 fish limit weighing in at 15.95 pounds was anglers Logan DeCock of the Guardians Bass Club and Ty Grounds of the Llano Fishing Team with Captain James DeCock. They were rewarded with a $3000 scholarship as well as a pair of Abu Garcia Jordan Lee reels and trophies. 🥈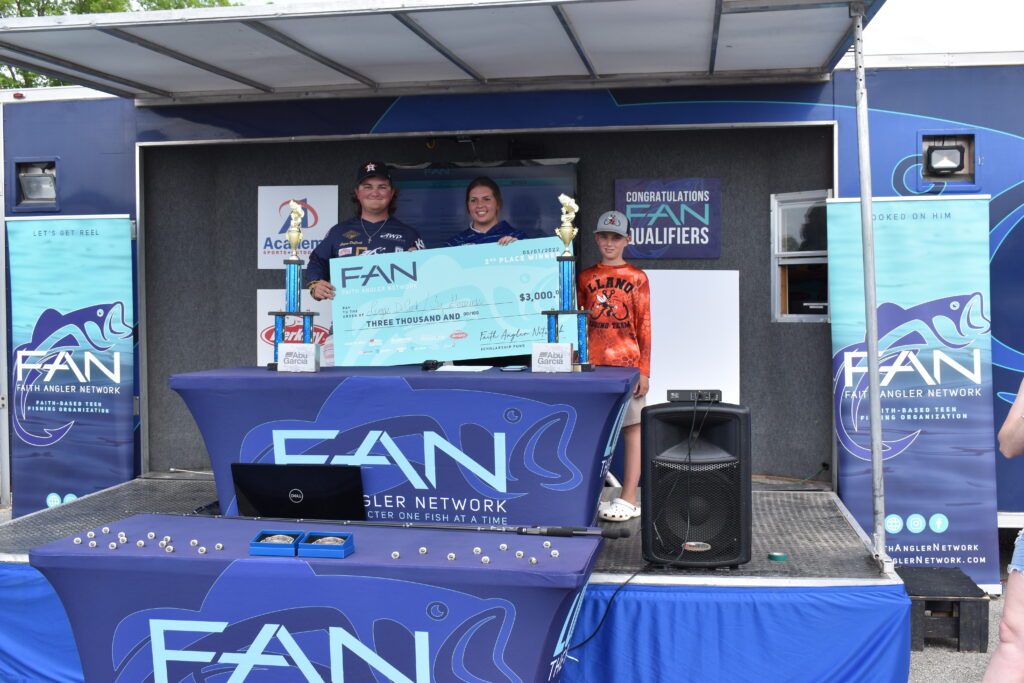 Earning the third-place spot and $2500 in scholarships was the team representing Guardians Bass Club – Cason Bockholt and Mason Comer with Captain Reid Farris. They came to the scales with a 4 fish for a total weight of 14.02 pounds. In addition to the scholarship, they both took home a pro tackle pack and trophies. 🥉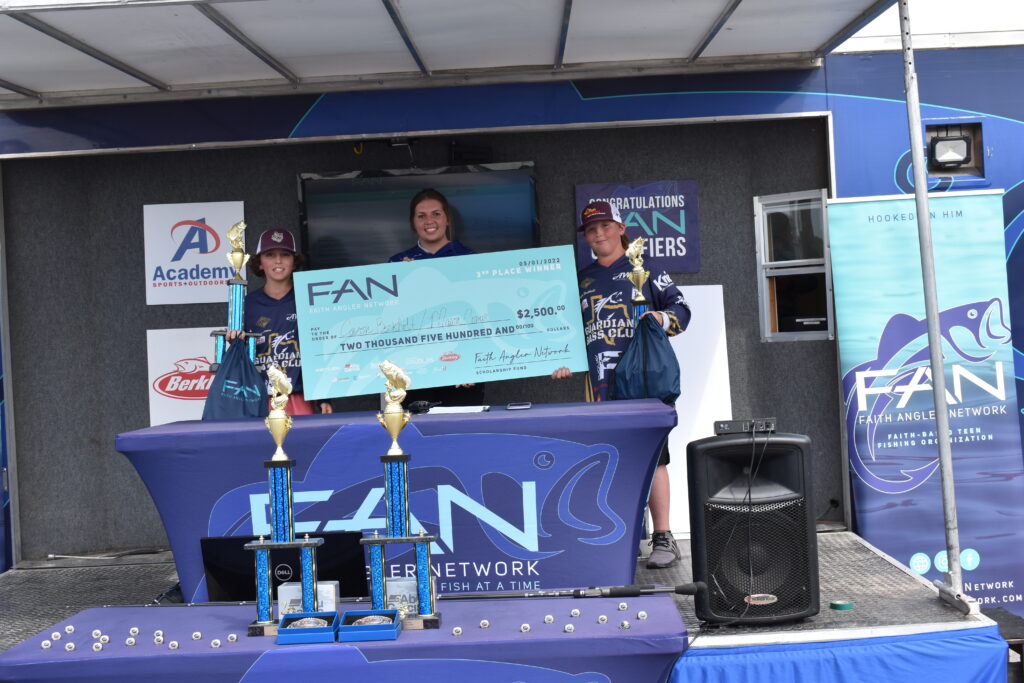 Coming in fourth place tipping the scales at 13.41 was a Fredericksburg Battlin' Bass team. Kase Kramer and Rance Penick's efforts would earn them a $1500 scholarship and trophies. 🏅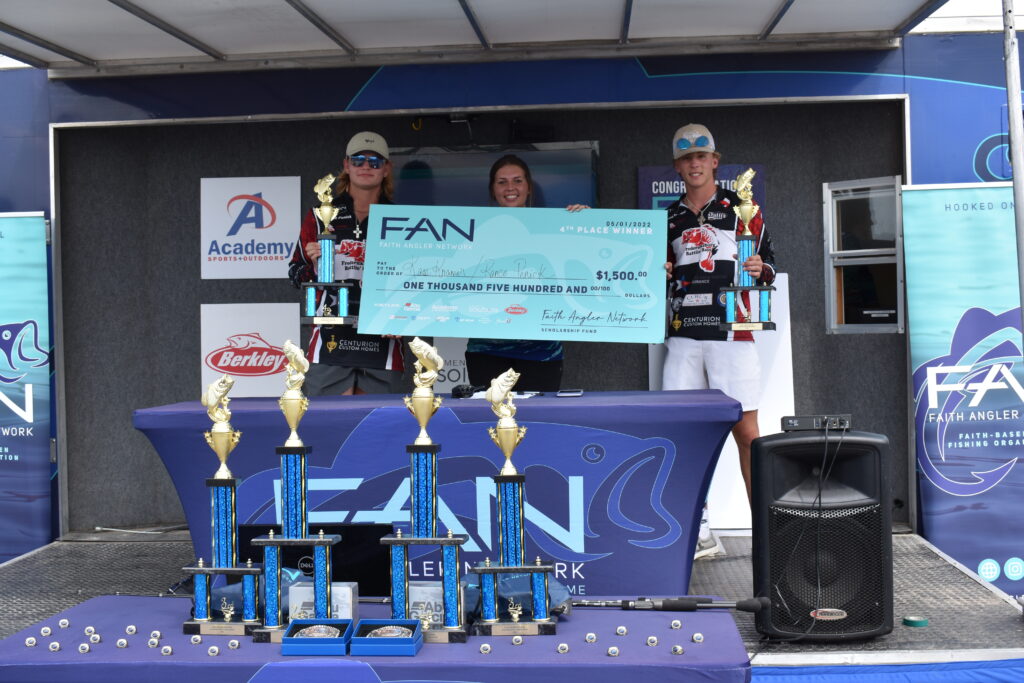 Earning the final scholarship award taking 5th place was the Boerne Greyhounds Team of Kaden Wiedenfeld and Logan Bourgeois with captain Kyle Wiedenfeld. They received $1000 in Scholarships and trophies.🏅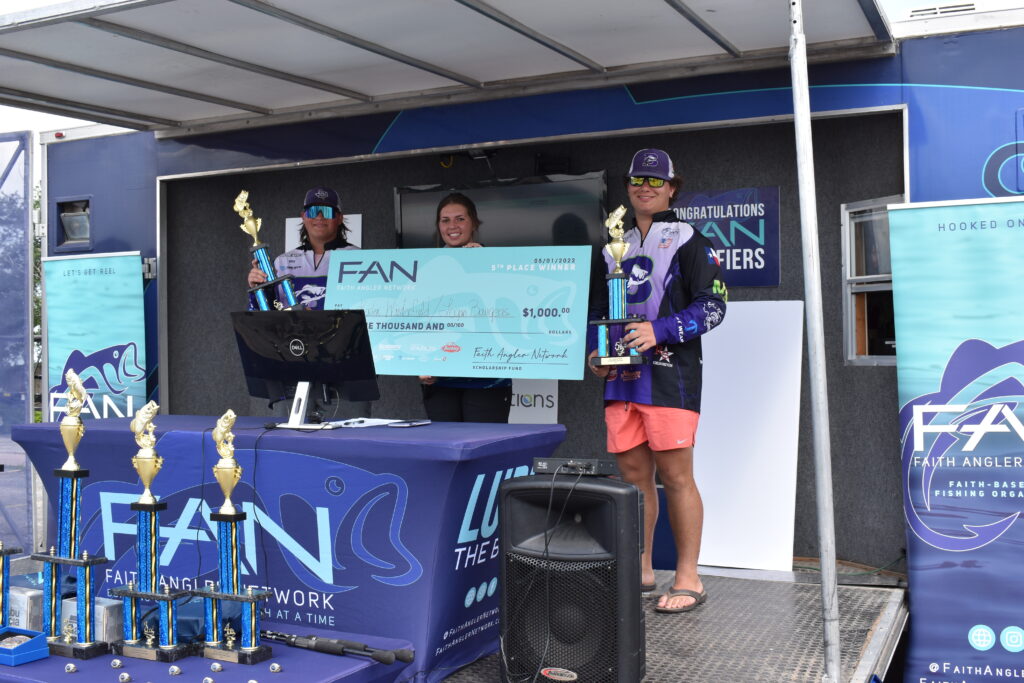 Clayton Werchan with the 5th Day Anglers brought in our Kistler Big Bass of the day weighing 7.09 pounds. Clayton took home an Abu Garcia Jordan Lee reel! 🐟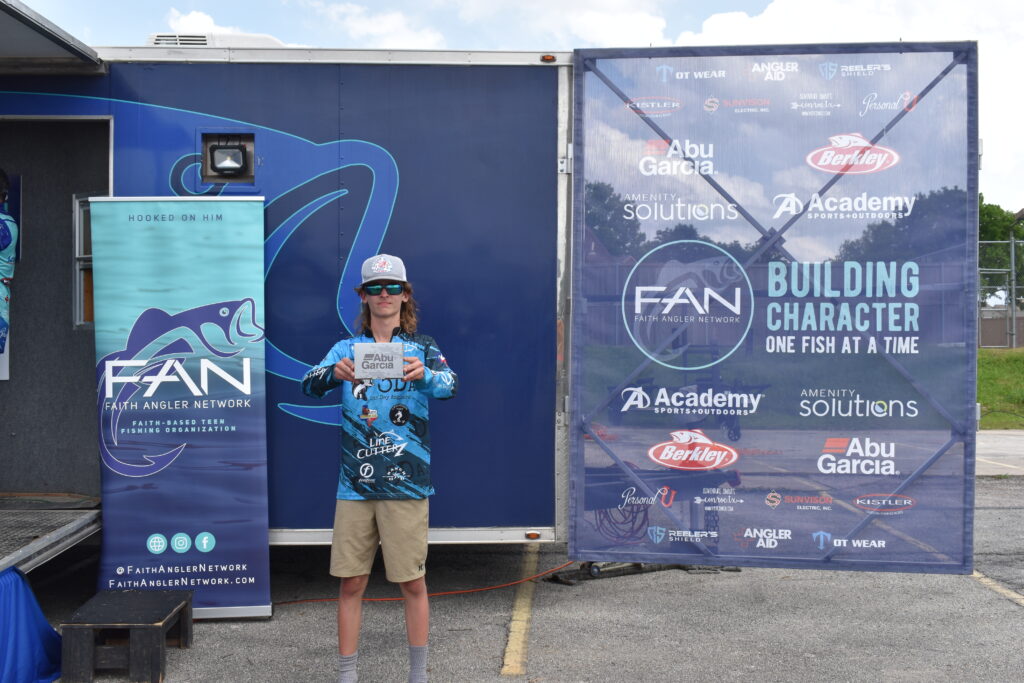 Rounding out the Top 10:
6️⃣ Carson Neilson – Wyatt Stifflemire – Liberty Hill Fishing Team (10.4 pounds)
7️⃣ Clayton Werchan – Preston Wray – 5th Day Anglers (15.3 pounds)
8️⃣Bryder Miller – Jack Baskin – Guardians Bass Club (10 pounds)
9️⃣ Lane Matter – Tucker Rust – Boerne Greyhounds (9.9 pounds)
🔟 George Contos – Aaron Maginel – Vista Ridge High School (9.8 pounds)
Congratulations to all the qualifiers. Well done! 👏
Full results can be found on our website: https://faithanglernetwork.com/results/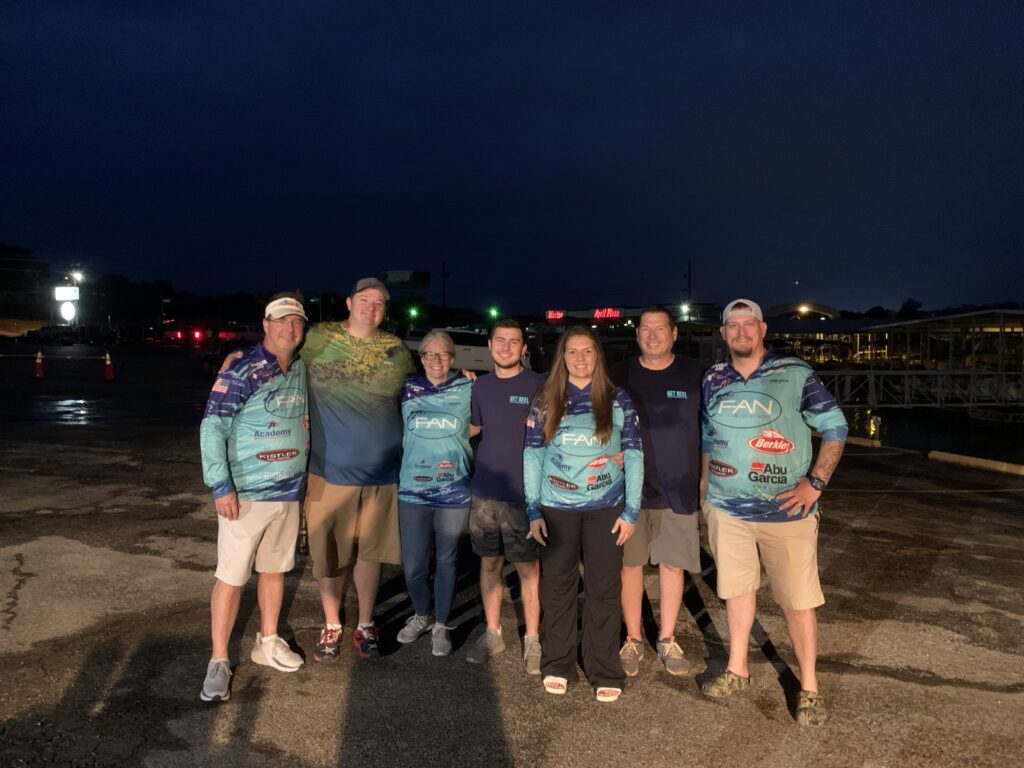 We want to thank you all for your love and support this season. We want to thank our dedicated volunteers for supporting our anglers and helping us make these events possible. We also want to thank our sponsors for their continued support.