FAN South on Canyon Lake Presented by
It was a great start to the 2021-2022 season on Canyon Lake this past Saturday when 72 boats competed for the chance to earn a spot in the FAN Championship. The fishing was pretty tough by all accounts but several teams still managed to get a 5 fish limit.
The team of Ethan Coleman and Ethan Grimmer (aka Ethan Squared) from Bass Club of Champions took 1st place with 10.82 lbs, Captain Mark Romero won the Academy Gift Card.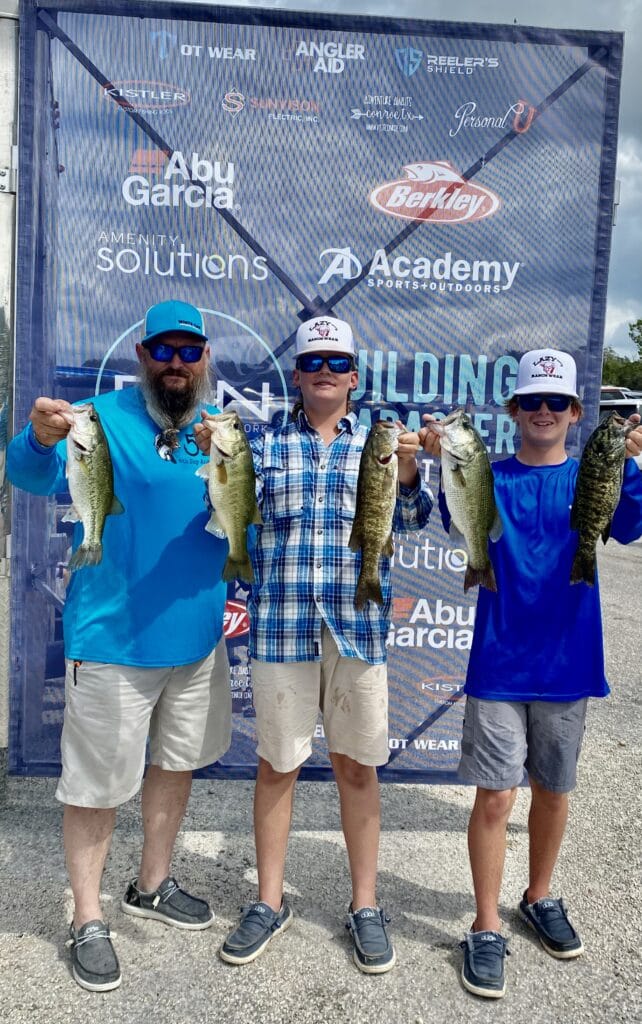 Following closely the 5th Day Anglers team of Hunter Perucca and Grayson Ginn with a 10.13 lb earn the second place finish – Captain Eric Perucca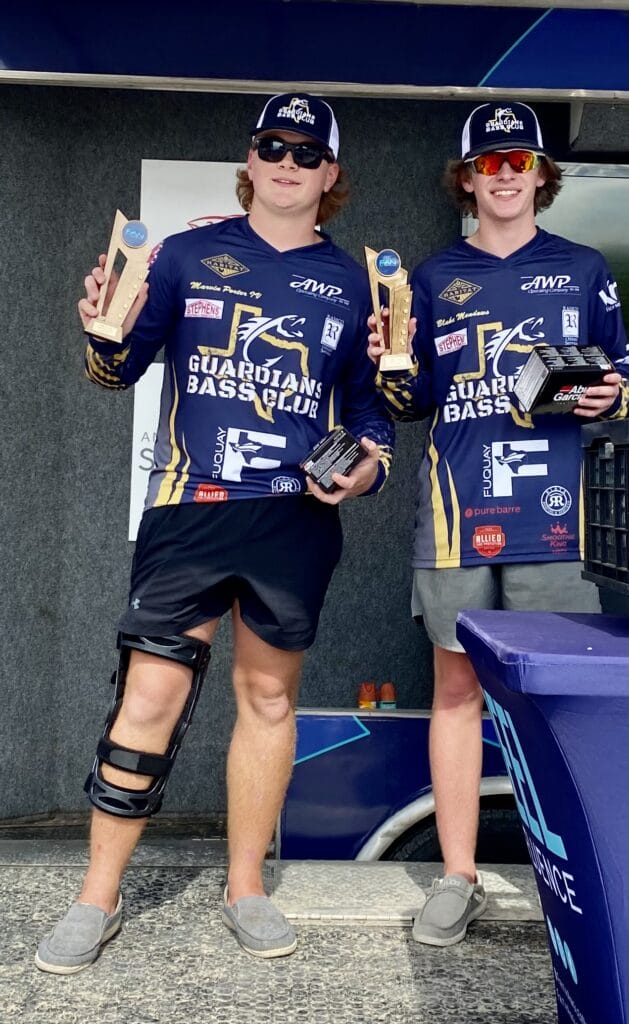 Rounding out the Top 8 Qualifiers were 3rd: Blake Meadows and Marvin Porter IV with representing Guardians with 8.54 – Captain Michael Meadows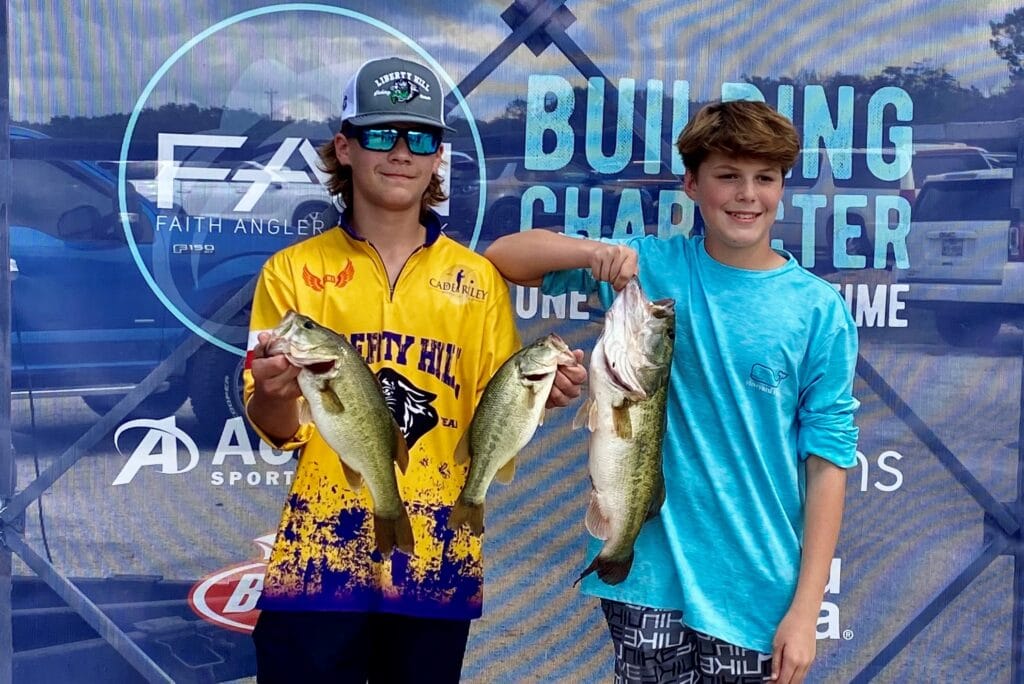 Kistler Big Bass for this tournament was a beautiful 4.71 pounder caught by Luke Benson from Liberty Hill Fishing Tea
4th: Cade Stratton and Luke Benson (Liberty Hill),
5th: Keegan Clement and Grady Walters (Guardians),
6th: Ayden Reedy and Cody Waltrip (Guardians),
7th: Bryder Miller and Weston Shields (Guardians),
8th: Aidan Grover and Isaac Patton (Champions).
Full results HERE
Photos HERE
Congratulations to the Captain Award Drawing winners who won Angler Aid and Academy Sports + Outdoors prizes.
If you are deciding where to get your team jerseys this season check out OT Wear and ask for the FAN discount.
The next FAN Qualifier will be FAN South #2 held on Saturday, November 13th on Lake Amistad. This will be a new lake for us and we are excited to bring the FAN experience to such a great lake!