Presented by
The 2020-2021 FAN South Season ended in spectacular fashion on Choke Canyon Reservoir last Saturday. Seventy-five teams showed up for their chance to fish one of South Texas' best largemouth bass lakes and Choke did NOT disappoint, with the top 4 teams all weighing in over 20 lbs!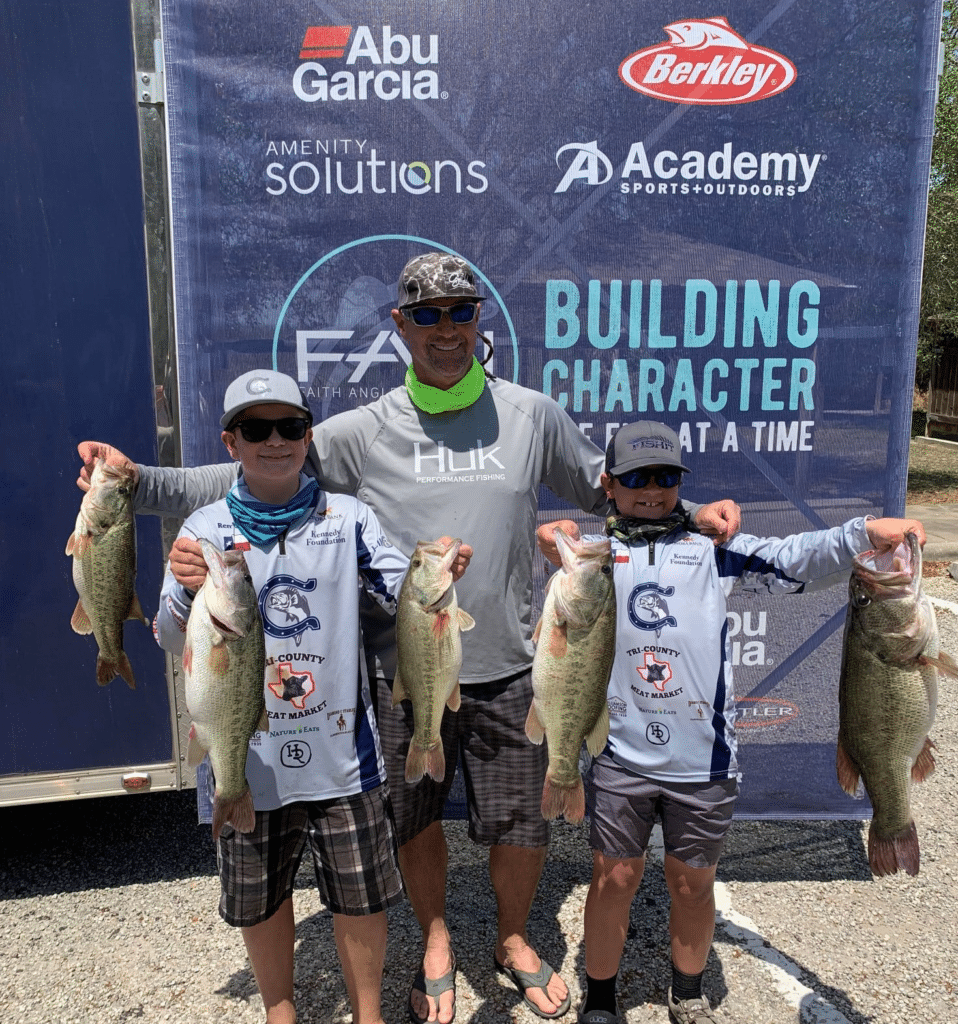 The team of Braxton Ebner and Remington Stewart with Captain David Ebner from Bass Club of Champions battled the ferocious winds and waves to take a commanding win that day, weighing in a total of 24.47 lbs including a beautiful 9.15 lb Kistler Big Bass kicker caught by Ebner. They both took home a Kistler Graphite Rod and trophies in addition to the Kistler Big Bass Award of a Kislter Graphite Rod. Captain David won the Academy Sports Outdoors Gift Card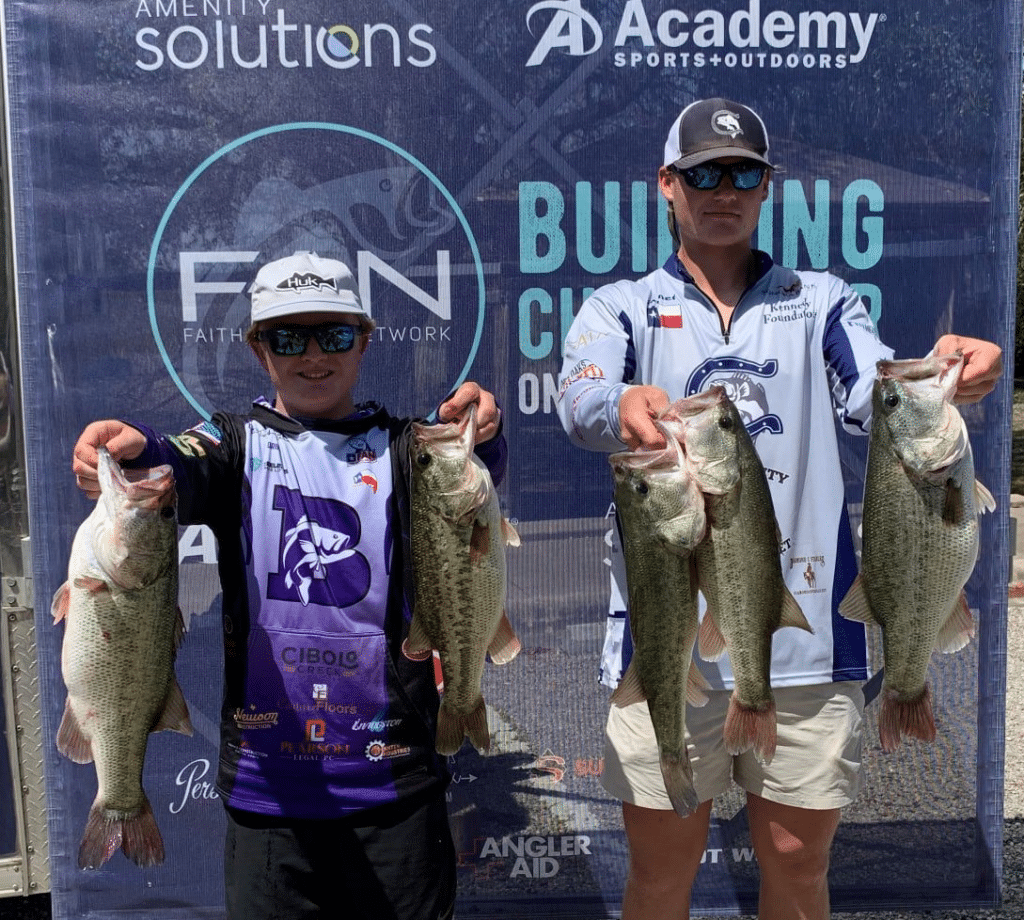 Earning a close second place with a solid limit weighing 22.37 lbs including the 8.27 pound large mouth was the team of Tanner Lee (Bass Club of Champions) and Truitt Tucker from Boerne Greyhounds with Captain David Green. They each took home some hardware and a Abu Garcia Revo X Reel.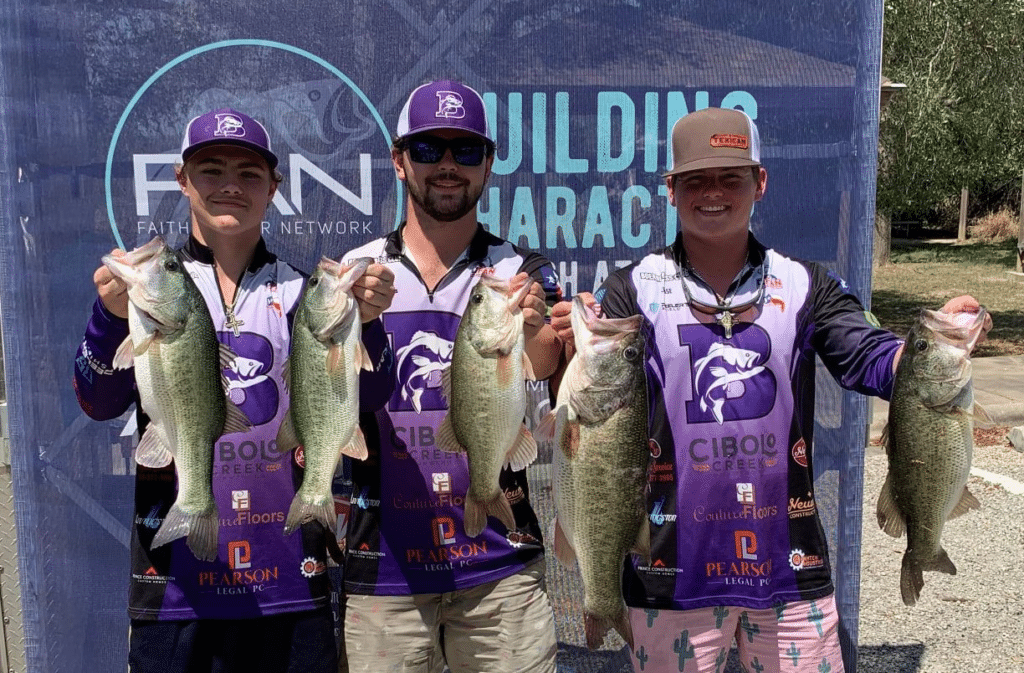 Third place was Chase Brooks and Cody Phillips and Captain Dillan Phillips from Boerne Greyhounds with 21.68 lbs. They both took home trophies and an Abu Garcia Silver Max Reel.
Wrapping up the Top 10 were:
5th – Utah Anderson and Georgia Rushing (5th Day Anglers)
6th – Cade Wilson and Dawson Wren (Fredericksburg)
7th – George Parks and Jacob Renelt (Vista Ridge)
8th – Mason McClellan and Gavin Przybylski (Guardians)
9th – Preston Askew and Jackson Ward (Texas Bass Academy)
10th – Logan Bourgeois and Kaden Wiedenfeld (Boerne)
All results can be found here
Congratulation to our captain award winner


THE OFFICIAL JERSEY OF FAN