FAN South to close out the season with Qualifier #3 on Choke Canyon Reservoir Presented by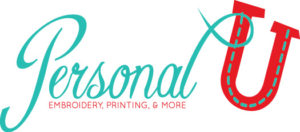 It's a tight race for the Academy Sports+Outdoors
AOY with only one qualifying tournament remaining and seven anglers within six points of the coveted spot and the
$1000.00 Scholarship plus the Berkley Select Angler Award.

Currently the Texas Boat World team of Landen Bennett and Tye Eaton are in first place with Jacob Heidrich from Guardians Bass Club and Hunter Amidon and Justin Andrade from Bowie High School four points behind. Another Guardians Bass Club team – Lane Carpenter and Aaden Thomas are on their heels just two points back.

AOY Standing

"We are very excited to bring a brand-new lake to the FAN anglers this year. Choke Canyon has been known to deliver some pretty big bass and we look forward to seeing some large bags at the weigh-in" – Stacy Berry, FAN South Tournament Director

Where-
Calliham Unit on Choke Canyon is located 12 miles west of Three Rivers on State Highway 72 heading to Tilden.
The Calliham Unit of this park is located at:
Latitude (degrees, minutes, seconds) N: 28° 27′ 57.81″
Longitude (degrees, minutes, seconds) W: 98° 21′ 14.58″
Google Map
Who is eligible?
Registration is open to all 6th, 7th, 8th, 9th, 10th, 11th and 12th grade students. The entry fee for each tournament is $40 a boat with two team members and a qualified captain. Each team member must be a FAN member. Contestants must also have the signature of a parent or legal guardian in the provided space on the liability form of the online membership registration. Each team must consist of two eligible student contestants and one adult boat captain.
When-
Check in will start at 5:30 am, there will be a boat safety check and we will release boats in numerical order at safe light.
Weigh in – First flight is due in at 2PM – You must be in the weigh in line check in station on your designated flight time or be counted late.

How to Register- All anglers must register by Wednesday, April 3rd 9PM
Registration Process Here
Registration deadline will be the Wednesday prior to the tournament via online registration and payment only. Late registrations may be considered Saturday for complete teams only and will be added to the bottom of the boat launch sequence. Please contact info@faithanglernetwork.com with any questions regarding registration or if you will register late.

Top finishing anglers will win tournament quality prizes from Kistler, Berkley and Strike King, in addition to a big bass award provided by Kistler Rods.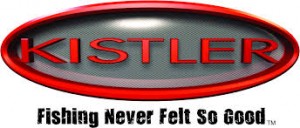 OVER $1500 in prizes
Captains will also be recognized with the Academy Captains Awards
including a $50 Academy gift card for the winning Captain and random drawing.
Register online HERE
Release of Liability Forms must be signed by parents ONLINE during Membership Registration,

CAPTAINS please sign online HERE
FOR RULES AND REGULATIONS CLICK HERE

Check out the new FAN TV – Subscribe and like us on FB for all the latest news and updates.
Faith Angler Network is an All-Volunteer 501©3 non-profit organization serving the Central Texas Area with Youth Fishing Events/ Charity Events/ Military Supported and Awareness Events. For more details please visit our Website Facebook