With 2 tournaments under our belts this is a key tournament of the 6 event series for those interested to qualify for the championship, and a shot at the $5,000 first place prize.

Leading in the Academy Sports + Outdoors Points Anglers of the Year race!
In the Team category with 311 points is the team of Gus Chavira and Toby Turner. Close behind with 309 point is last year's Team AOY David Gandaria and Brian Washburn.
In the Youth/Adult Category, Scott and Colton Anderson take the top spot from Lance and Blake Dillard, this race will be exciting to watch as there is only 9 points separating them.
Last year's M/F AOY team of Earl and Leisha Loggians are attempting to repeat this year and currently lead their category and are currently in 5th place over all.
If you are looking for a fun, family oriented tournament trail that has something for everyone- Come fish Lake Travis with us. There is still time to compete and qualify for the Championship this fall.
Faith Angler Network announces the 2013 Championship to be held at Choke Canyon Lake September 14th/15th Guaranteed First Place Payout $5000.000 Sponsored by Phoenix Boats and Marine Outlet
We are proud to have Phoenix Boats along with Marine Outlet join the FAN family as key sponsors for the 2013 season. Their support will add value to the tournament trail, increasing payouts and potential rewards through the First Flight Program, and the Championship First Place Payout.
Qualified First Flight Anglers are eligible to win an additional $500.00 for winning a FAN tournament. In addition Marine Outlet will match another $500.00 for qualified winners that purchased their boat at Marine Outlet.

Come take a demo ride or check out the quality and features of the new Phoenix Boat at weigh in March 16th at Highland Lakes Marina
For more information on the new line of Phoenix Boats or to schedule a demo ride contact Marine Outlet in Temple Texas. 866-397-5934 website www.marineoutletoftexas.com Everyone who takes a demo ride in a Phoenix Bass Boat will receive a $10 gift certificate from Marine Outlet plus their name will go into a drawing to be held at the Championship for a chance to win a HydroWave.
Pre-Tournament Meeting registrations begins at 6PM
Hosting the Meeting will be Hill Country Bible Church NW (We will be in the GYM)
Located at: 12124 RR 620 North, Austin TX 78750
Launch and Weigh In Location
Once again our great friends at Highland Lake Marina will be hosting the weigh in Saturday March 16th.   Highland Lakes Marina is located at 16120 Wharf Cove-Volente, TX 78641
How to register
Online @ FaithAnglerNetwork.com Click here
Via Mail – Must be post marked by March 8th-
Marine Outlet

–

March 13th 6PM 2013
FishFinders Marine – March 13th  6PM 2013
Tightlines March 13th  6PM 2013
You can register at the Friday pre-tournament Meeting
Saturday at the Ramp $20 late fee assessed
Academy March 9th Cedar Park (1890 Ranch) 9-noon
The Youth/Adult Anglers Program
Sponsored by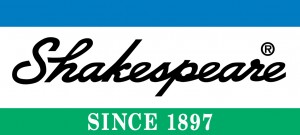 All Youth/Adults teams receive a reduced entry fee of $100 per tournament- Shakespeare will fund the difference keeping the payout whole for all teams.
AOY (All 3 Categories) earn a free entry to the FAN 2013 Championship
Faith Angler Network is a 501©3 non-profit organization serving the Central Texas Area with Youth Fishing Events/ charity Events/ Military Supported and Awareness Events/ Professional Run Bass Tournaments. www.faithanglernertwork.com
Contact info@faithanglernetwork.com