FAN High School Fishing Series brings event number three to Lake LBJ in the beautiful Texas Hill Country.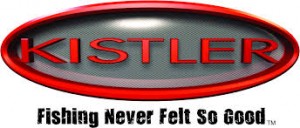 This will be the final qualifying event for the 2015 championship and the race for angler of the year is rapidly closing.  The top 50% of the representing High School fishing teams and any team that finished in the top 10% in one of two tournaments will earn the right to compete in the FAN High School Championship on May 16th with the chance to win over $5000 in scholarships and prizes. * (must meet 2 tournament qualifying rule)
With an commanding win on Canyon Lake Abbi Gass of Lake Travis High School and Clayton Harbison with Texas Bass Academy teamed up to conquer the tough conditions to win and helped move them up in the Berkley Angler of the Year chase and the coveted Select Angler Pro Staff position, and help position them to qualify for the FAN High School Fishing Series Championship.
The very impressive and always consistent team from New Braunfels Christian Academy of Chase Hux and Matt Nicholas would hold the top Berkley AOY spot with a 6th place finish on Canyon Lake.  We also want to recognize their big win at the State Championship on March 21st on LBJ…outstanding job Chase and Matt!  Also representing well with a dominating 2nd, 3rd and 4th place finish was the Centex Bass Hunters, coached by Ron Seevers.  Representing Lake Travis and taking 5th place was the team of Tyler Anderson and Clark Mannas (Coach Bryan Anderson).  Also in the top 10 was Nicklaus Langlois / Jacob Cmerek, representing Texas Bass Academy (Coach Scott Anderson) and Zachery Wilson Jonathan / Watkins taking 9th for Centex Bass Hunters. WAY TO REPRESENT OUR REGION TEAM.
Don't forget the Skeeter High School Invitation is still in play – We have been talking with them to get the new rules as they work those out now. However we will be sending teams to this exciting tournament. More to come.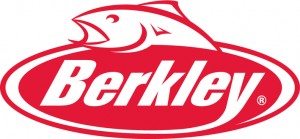 With one final qualifying tournament left the chase for Berkley Angler of the Year and championship qualifiers are very much a wide open race. So who is going to take home that coveted AOY Berkley Select Angler pro staff award, and qualify for the Championship with over $5000.00 is scholarship funds and prizes…It could be you. Remember you can also qualify by finishing in the top 10% if you have fished in at least one other FAN HS qualifying tournament.
Where
We are excited to be back at the City of Granite Shoals Blue Briar Park – Blue Briar Park is park number 6 on the map below.  Due to the potential number of teams we are asking you to consider using another area ramp to help with congestion at Blue Briar; we will be monitoring this so your cooperation is greatly appreciated and will help get the event off in an efficient and timely manner.
The following parks have public boat ramps. MAP
Castleshoals Park                                Timberhill Park
Hillcrest Park                        Belaire Park (Robin Hood Park)
Clear Cove Park                  Sherwood Forest Park (Crockett Park)
Woodland Hills Park
Check in will start at 5am, there will be a boat safety check and we will release boats in numerical order at safe light
Weigh in will be at 2PM– You must be checked in at the dock by 2PM or will be counted late.
Top finishing anglers will win tournament quality prizes from Abu Garcia, Berkley, Sebile and Havoc, in addition to a big bass award provided by Kistler Rods.
Captains will also be recognized with the Academy Captains Awards including (2) $100 Academy gift cards, the SuperNova Navigation drawing. Go here to see all Captains Incentives and FAQ
Who is eligible?
Registration is open to all 7th, 8th, 9th, 10th, 11th and 12th grade students providing that the 12th grade student does not turn 19 before September 1st of their senior year. The entry fee for each tournament is $40 a boat with no more than two team members and each team member must be a TBF Student Angler Federation (SAF) member. In addition to the one time FAN High School Fishing Series Membership of $10.00 per individual. Contestants must also have the signature of a parent or legal guardian in the provided space on the liability form.
How to Register
Registration deadline will be the Thursday, two days prior to the tournament, at which time the FAN High School Fishing Series entry fee will be $40 per team.  After that time, a $10 late registration fee will be assessed until the start of the tournament and at that time no more registrations will be accepted. Late registrations will not affect the number of places awarded for the tournament.
FOR RULES AND REGULATIONS CLIK HERE
Faith Angler Network is a 501©3 non-profit organization serving the Central Texas Area with Youth Fishing Events/ Charity Events/ Military Supported and Awareness Events/ Professional Run Bass Tournaments. For more information please visit our Website or Facebook