FAN High School Fishing Series and Kistler Custom Rods present, "Fishing never felt so good", on Lake LBJ, May 3rd.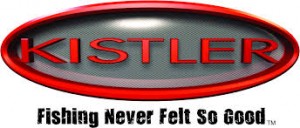 Immediate Press Release:
From:  Faith Angler Network
RE:  FAN High School Fishing Series Event #3
April 17, 2014
FAN High School Fishing Series brings event number three to Lake LBJ in the beautiful Texas Hill Country.
This will be the final qualifying event for the 2014 championship and the race for angler of the year is rapidly closing.  The top 50% of the representing High School fishing teams will earn the right to compete in the FAN High School Championship this fall with the chance to win over $5000 in scholarships and prizes.
With an impressive win on Lake Austin and setting a new FAN High School Fishing Series weight record with
20.10 pounds was the FAN High School Bass Team of Preston Franke and Andrew Zeigler moved them into the top
spot for AOY points. However, it is still anyone's to win with mere points separating the top 10 anglers, and a solid
performance on Lake LBJ will be all it takes to make the leap to the top spot.

See all AOY results here
Where
We are excited to be back at the City of Granite Shoals Blue Briarbark –
Bluebriar Park is park number 6 on the map below.  Due to the potential number of teams we are asking you to consider using the other area ramp to help with congestion at Bluebriar.
The following parks have public boat ramps. MAP
Castleshoals Park                 Timberhill Park
Hillcrest Park                       Belaire Park (Robin Hood Park)
Clear Cove Park                   Sherwood Forest Park (crockett Park)
Woodland Hills Park
Check in will start at 5am, there will be a boat safety check and we will release boats in numerical order at safe light
Weigh in will be at 2PM and you must be in the holding tank line by 3PM – this is to give everyone time to get their boats on the trailer and attend the weigh in and awards ceremony.
Top finishing anglers will win tournament quality prizes from Abu Garcia, Berkley, Sebile and Havoc, in addition to a big bass award provided by Kistler Rods.
Captains will also be recognized with the

 Captains Awards including (2) $100 Academy gift cards, the SuperNova Navigation drawing, and the Marine Outlet Captains Incentive program. Go here to see all Captains Incentives and FAQ
Who is eligible.
Registration is open to all 7th, 8th, 9th, 10th, 11th and 12th grade students providing that the 12th grade student does not turn 19 before September 1st of their senior year. The entry fee for each tournament is $40 a boat with no more than two team members and each team member must be a TBF Student Angler Federation (SAF) member. In addition to the one time FAN High School Fishing Series Membership of $10.00 per individual. Contestants must also have the signature of a parent or legal guardian in the provided space on the liability form.
How to Register
Registration deadline will be the Thursday, two days prior to the tournament, at which time the FAN High School Fishing Series entry fee will be $40 per team.  After that time, a $10 late registration fee will be assessed until the start of the tournament and at that time no more registrations will be accepted. Late registrations will not affect the number of places awarded for the tournament.
FOR RULES AND REGULATIONS CLIK HERE
Faith Angler Network is a 501©3 non-profit organization serving the Central Texas Area with Youth Fishing Events/ Charity Events/ Military Supported and Awareness Events/ Professional Run Bass Tournaments. For more information please visit our Website orFacebook